BOLT THROWER


October 28, 1989 - 2019: 30 years of: Realm Of Chaos.

Deathmetal and grindcore never sounded so primitive. Great-Britain's steamroller BOLT THROWER have been throwing bolts since 1988, with their underground debut, the appropriately entitled: In Battle There's No Law !

Words of wisdom, especially in the record-industry, when all styles clashed in the late 80s. Hardrock, thrashmetal and new-comers deathmetal. England led the way with NAPALM DEATH, CARCASS, PARADISE LOST and BOLT THROWER.

1989's Realm Of Chaos (Slaves To Darkness) displays a more mature skill-set and production. Released just before the height of the deathmetal explosion of 1991-92 ...it is now considered BOLT THROWER's best release and an overall deathmetal cult classick !

The sludgy "Eternal War" wrecks havoc while "Through The Eyes Of Terror" and "All That Remains" are signature doom-death tracks BOLT THROWER is now worldwide known for. Classic downtuned guitars and moody intros that prepares you for WW3-type berserk. The faster "Plague Bearer" and fan-favorite deadly-toned "World-Eater" are mosh-pit carnage creators as the tension slowly builds-up into the explosive deathmetal-mayhem that ensues.

Fans of board-games will immediately take notice for BOLT THROWER's choice of elaborate album-covers. Inspired from the Warhammer 40,000 brand, the band mixed the visuals and fantasy-themes in this very unique metal-blend.

No Satan, no blood, no guts, no skulls ...yet nothing else screams brutal-deathmetal like 2inches play-along pewter figurines !!!

*
Full LP
https://www.youtube.com/watch?v=nkZ5_YRpVyY&list=PLGY22gQRKH9c4IKeJOSDM7vfhmGoaDv-K
Detailed original artwork
https://www.popsike.com/pix/20170725/172794378584.jpg
Detailed re-issued artwork
https://cdn.shopify.com/s/files/1/1528/8689/products/a1419088630_10_2000x.jpg
Live in Nottingham in 1989
https://www.youtube.com/watch?v=9zf7pECsLPY




Référence croisée Helter Skelter: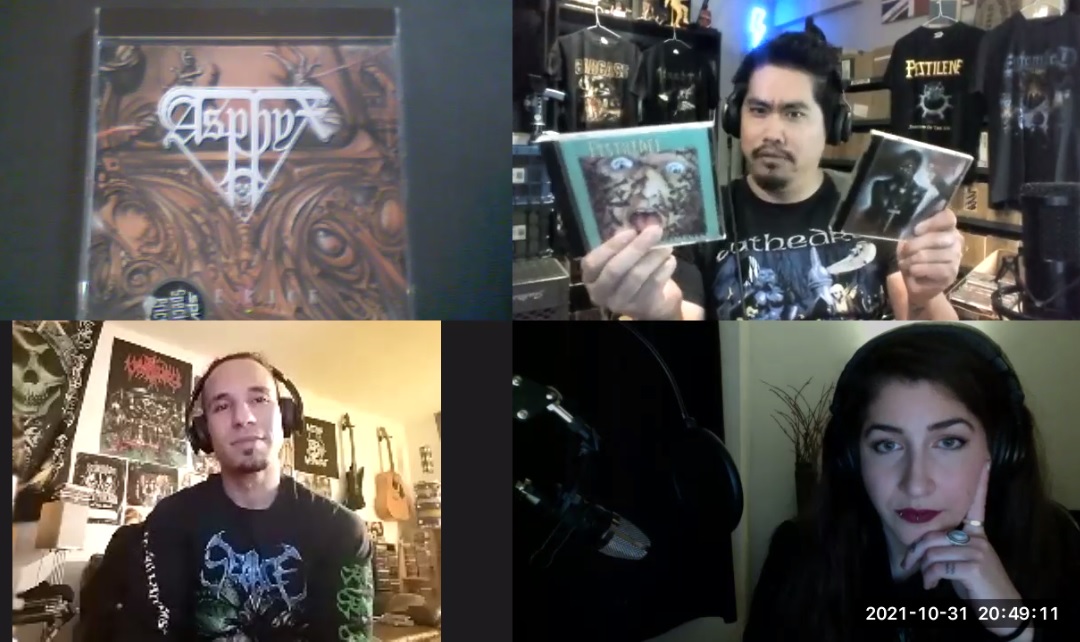 Death-Metal EU 1991
&


Death-Metal 1988-92
INDEX
helterskelter.ca
(c) (p) 2017-2021 helterskelter.ca. All Rights Reserved. Tous Droits Réservés.