BATHORY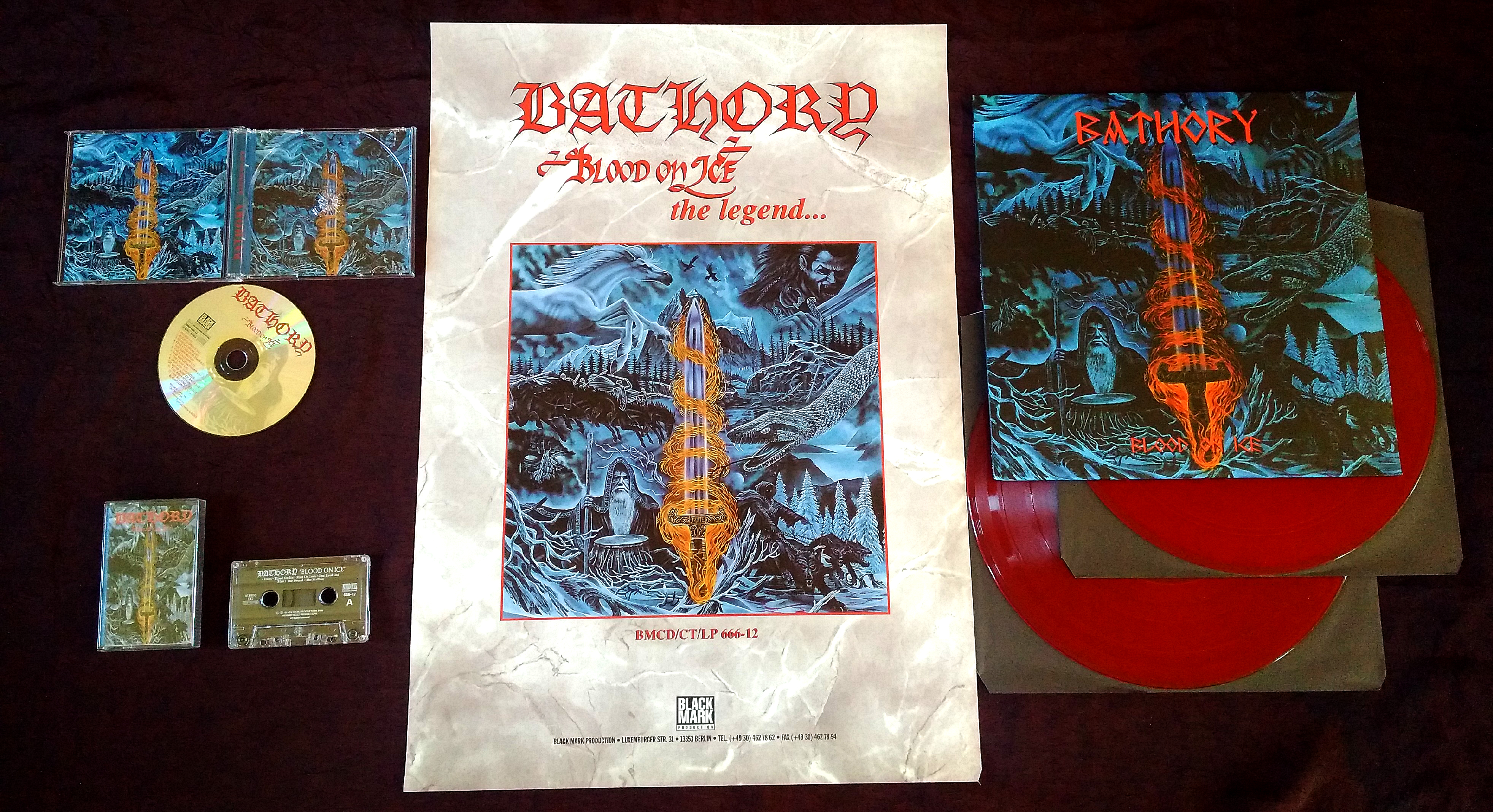 May 27, 1996 - 2021: 25 years of: Blood On Ice.

The creator of blackmetal heads North.

BATHORY's initial 1984-85 legacy spearheaded the first-wave of primitive blackmetal and then in 1990, in an era when thrashmetal was king and deathmetal was preparing a deadly take-over, BATHORY's creator Thomas "Quorthon" Forsberg audaciously crafted another adventurous metal-venture with the Hammerheart CD: Viking-Metal !

The fully mature vikingmetal projection expends to new heights, with the Blood On Ice concept-album. Although recorded in 1989, before 1990's Hammerheart, it was then deemed to far-ahead musically and was shelved for 7 long years.

The epicness swarms in with the solemn "Blood On Ice". Mid-paced metal with accompanying supporting choir. Metal made by a King, for Kings. The lonely folk-piece "Man Of Iron" sets a moon-lit campfire-mood, while the explosive meeting with the "One Eyed Old Man" is the blueprint for actual vikingmetal and everything role-playing game related.

The thrashy intro-riff of "The Stallion" gallops into greatness, a track not written by MANOWAR. More dungeon-related metal is exposed with the becoming of "The Woodwoman" ...a dangerous meeting.

Nordic-metal is here, escapade-metal is here, viking-metal is here. Thru their wide fire & death musical legacy, BATHORY have paved the way to most of today's scene. All of this grandiose heavymetal is signed in blood by the great Ancient One, the visionary of: Quorthon.

RIP Quorthon (1966-2004)

*
Blood On Ice = full CD
https://www.youtube.com/watch?v=6AEBrQU-aR8&list=PLiN-7mukU_RHa09Ds2iaRlXDZXeSkCkGY
Interview in 1997
https://www.youtube.com/watch?v=9aXhIjkvi-s




Référence croisée Helter Skelter:


Black-Metal la naissance
&


Black-Metal l'expansion
INDEX
helterskelter.ca

(c) (p) 2021 helterskelter.ca. All Rights Reserved. Tous Droits Réservés.