EDGE OF SANITY


April 2, 1996 - 2021: 25 years of: Crimson.

Deathmetal's 2112.

Sweden strikes again. In the extreme-metal context, Strike One was issued with the first deathmetal wave of 1990, led by ENTOMBED and DISMEMBER ...and soon after came Strike Two: the creative magic of EDGE OF SANITY. After their 1992 gigantic opus Unorthodox CD, the buzz was alive and then the rock-vibe was incorporated on 1994's Purgatory Afterglow CD.

And now we get Strike Three: 1 single track ...40 minutes of material ...360° in the extremes.

From traditional deathmetal with death-grunts and mosh-riffing, this adventure eventually slows down into jazz-territory and even 70s progressive element, yes you read that right. Never a dull moment, it's an intelligent crossfire of brutal guitars and melodic harmonization.

Concept from head-to-toe, the lyrical backbone is about a sterile world where humanity is ruled by one woman who becomes Queen. She is later overpowered by society and kept locked in a suspended state. A tale definitely on the edge of sanity.

Led by chef-mastermind guitars/vocals/keyboards/engineering/etc wonder Dan Swanö, the piece also features an apparition from other Swedish scene-icon OPETH's Mikael Åkerfeldt. A sequel in Crimson II shall eventually be released in 2003. Fans of the extremes take note: the Crimson expedition is truly a one of a kind metal-adventure you do not want to miss.

*
Crimson = full CD
https://www.youtube.com/watch?v=-XaE_qasDoI&list=OLAK5uy_kc234KSvAyaJHqIRkO4yjmjveLEqVOiyQ




Référence croisée Helter Skelter: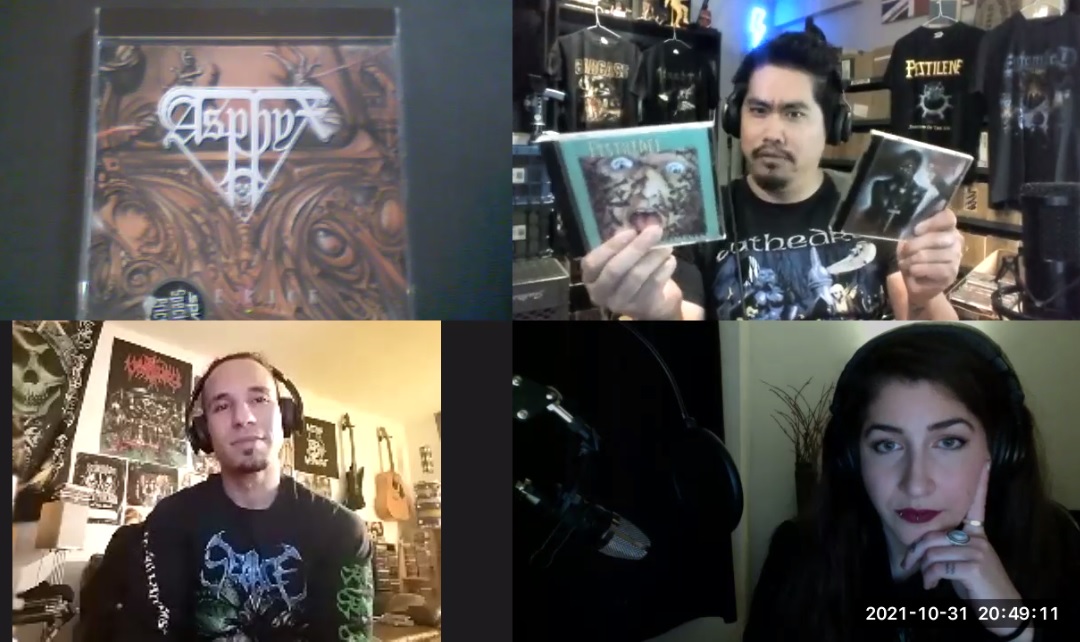 Death-Metal EU 1991
INDEX
helterskelter.ca

(c) (p) 2021 helterskelter.ca. All Rights Reserved. Tous Droits Réservés.