PARADISE LOST


March 19, 1991 - 2021: 30 years of: Gothic.

Hail the United Kingdom !

Once again, this rebel island supplies the evil goods. Decades after the dark cloud of BLACK SABBATH, some blokes from Halifax spearheaded another type of metallic-revolution.

Not mere heavymetal, but more precisely: dark-melodic-doom-death-metal. A fine calculated mix of said BLACK SABBATH, with US legends PENTAGRAM and the almighty Swedish gods of CANDLEMASS.

"Gothic" opens the celebrations, a mid-pace and following epic mid-part orchestrated breakdown featuring female chants crescendos. The punchier "Falling Forever" and "Silent" takes a page of traditional deathmetal, but with a guttural dungeon-twist.

Another shade of death is found on "Dead Emotion" a heavyrock-track with another church-like off-set mid-part. Pure and horrific. The closing track "Desolate" could be featured on any John Carpenter classics. A keyboard and effect outro that send chills and beautiful despair.

The united forces steps-up with album #2 and not only crafts uniqueness in darkness, but leads the ways for another British counter-culture. Decades after the rock-revolution of the 60s and diametrically aside from the grindcore scene of the late 80s, PARADISE LOST, along ANATHEMA and MY DYING BRIDE became the English-trio of doom-deathmetal that would dictate sadness in the early 90s.

Gothic, the first word in the new gothicmetal branch. This record is a monument in this new sub-genre, not only by it's vibe and morbid-tones, but it would also catapult the band into a darkmetal/darkrock signature with the upcoming 1992's Shades Of God and chart-topping 1993's monstrous Icon CD.

Search into the dictionary for "gloom" and "sorrow" ...surely you'll find a PARADISE LOST band-picture.

*
Gothic = Full CD
https://www.youtube.com/watch?v=TnqXkN1xpO8&list=OLAK5uy_nrtyZpodniIdXsuZ6Nb2EqBuk9r7AjohM
Interview in 1991
https://www.youtube.com/watch?v=2GlCMIgcLT4
Live in 1991
https://www.youtube.com/watch?v=1Q9dt9vPGDE
Live in 2016
https://www.youtube.com/watch?v=WUOiT7vDozc





PARADISE LOST
One Second
1997

*
https://www.youtube.com/watch?v=CiAjSaNRMlk&list=PLTNxN-f8GqFDDWvW9eSAwUR7DfVmiG3yQ





February 26, 2001 - 2021: 20 years of: Believe In Nothing.

The darkest side of Brit-pop ...our hosts bites back !

Northern England's premier darkmetal merchants rode thru the 90s with high achievements, until 1997's One Second CD devolution. After a major-label signing, the 90° non-metal electro-pop release of 1999's Host CD once again, caught us all off-guard.

The road to rock-recovery is a long hard journey and 2001's Believe In Nothing CD is a step towards, or inwards, inside the band's evident inner blackness-filled soul.

The "Mouth" single is a strong statement of redemption. A groovy morbid tale with incisive hooks, from the writers that brought us the "As I die" and "Forever Failure" classics. More dark synth melodies are displayed on "Illumination", a cold and hazy lullaby.

The pop-pattern and post-alternative is still present on "Fader", yet in a more melancholic way. Extra heaviness-point for "Look At Me Now" and "Control", whereas the crushing "Sell It To The World" is a track that could've been a dance-floor hit.

Still GQ and still released on EMI at the height of the Napster-controversy, this record is a parallel with the ever changing landscape in the then rock-world, on both sides of the Atlantic. While away from the metal-elements, this particular era gave the band more headroom for artistic / theatric expression, one that hadn't been explored in the past.

Surfing on the melodic-metal wave of the new millennium, they would return to their heavier roots and bite again with more grit on 2002's Symbol Of Life and 2005's Paradise Lost CDs.

*
Mouth = video
https://www.youtube.com/watch?v=h010Epjzuk8
Fader = video
https://www.youtube.com/watch?v=EQvtIYtz8I4
Believe In Nothing = full CD
https://www.youtube.com/watch?v=LzZMikl8BL8&list=PLVW4qs00sl7_VH-HZuR7TjbRxm7nmIZ4N
Interview in Finland in 2001
https://www.youtube.com/watch?v=kT-T9UTbdNY
Live in Hamburg in 2001
https://www.youtube.com/watch?v=Qh3bdTPNJO4&list=PLA27018D36AA5F1AD
In retrospect in 2018
https://www.youtube.com/watch?v=B1XNSSuazZg
https://www.youtube.com/watch?v=UFR31j_gL_Y




Référence croisée Helter Skelter: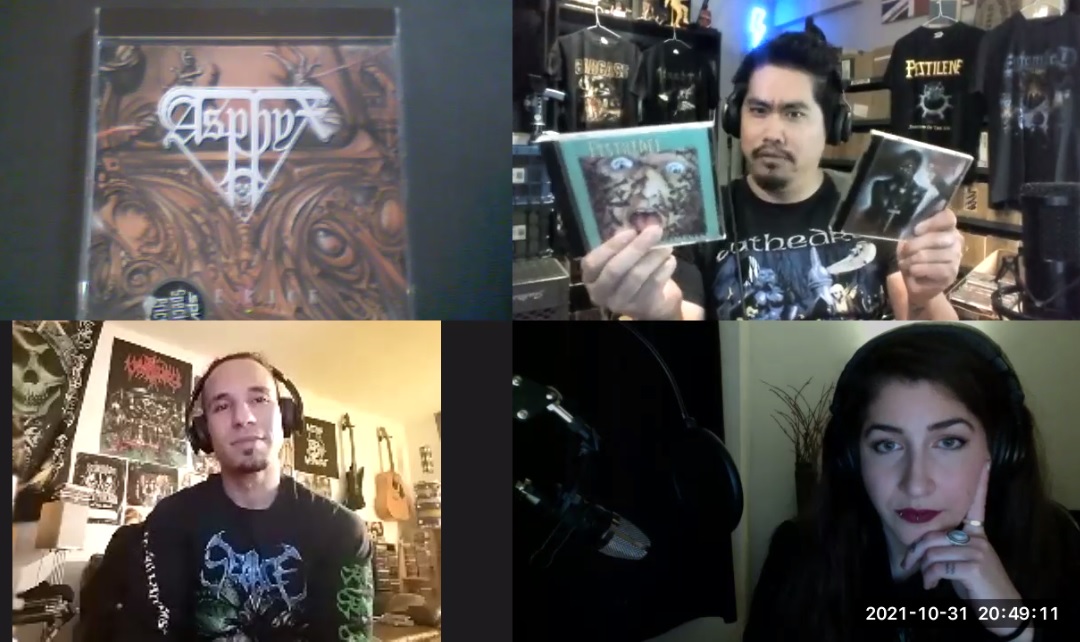 Death-Metal EU 1991
INDEX
helterskelter.ca

(c) (p) 2021 helterskelter.ca. All Rights Reserved. Tous Droits Réservés.