SATYRICON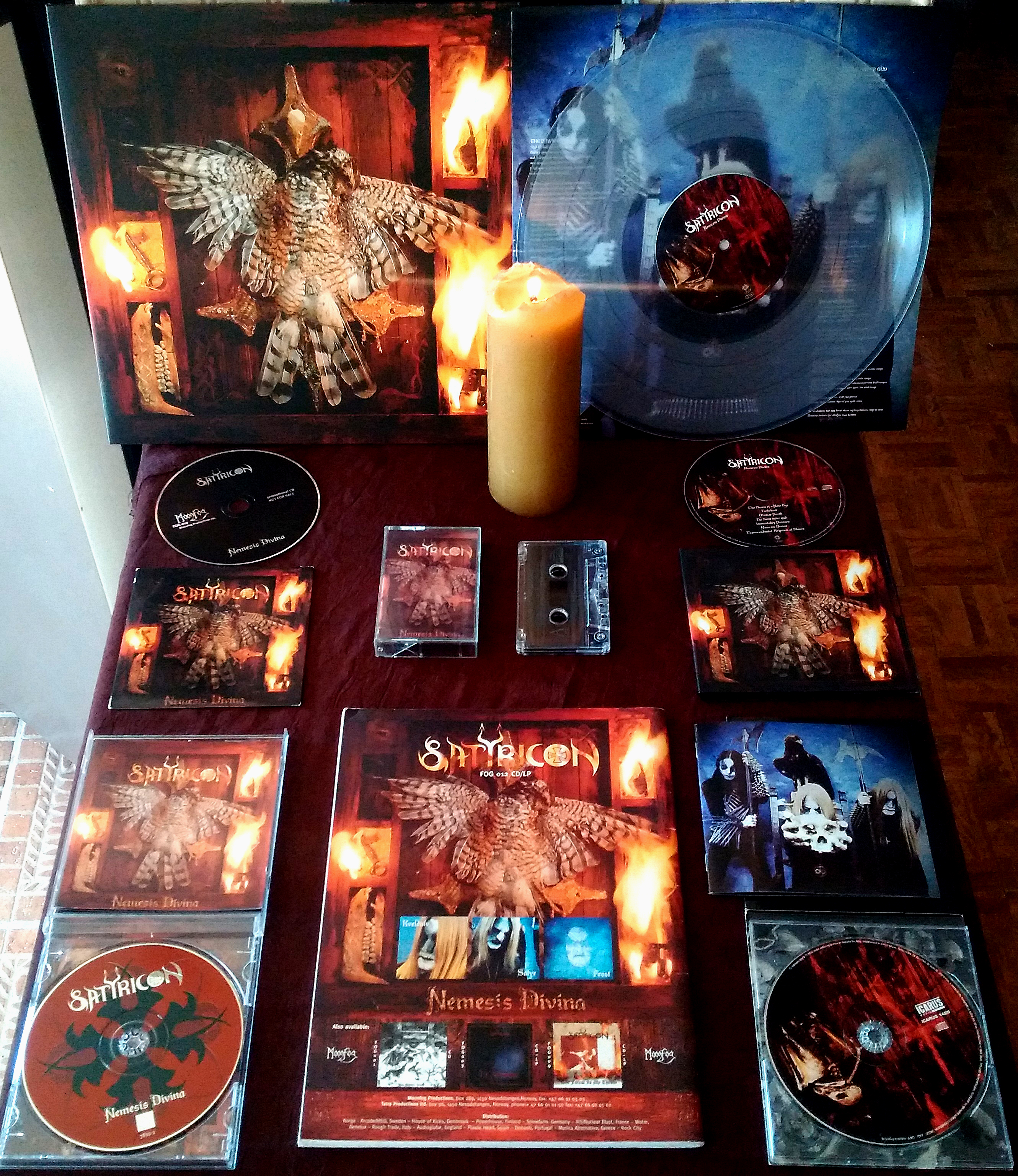 April 22, 1996 - 2021: 25 years of: Nemesis Divina.

This is Armageddon !

Norway in the early 90s, deep in the remote forests we find an underground movement, plagued by deaths and arsons. And on top of the blackmetal mountain, we find the imposing SATYRICON.

Thrashmetal and deathmetal must step aside and suffer in awe, as this is "The Dawn Of A New Age". Blazing speed and ear-splitting vocals rips everything above sea-level. These unholy metal-monsters attack with more hate on "Immortality Passion" and shows more progressive elements on the closing-track, the grandiose "Transcendental Requiem Of Slaves"

The album's center-piece and one of the genre's most defining moment is found on the chilling "Mother North". From the neck-breaking intro riff, to the monumental mid-paced keyboard supported mid-part, this is pristine black-magic-metal. 25 years later, this 6:25sec exhibition remains one of the corner-stone in the genre. The accompanying video adds a new level of eeriness in an already raw morbid tale.

SATYRICON is a two-man project. On vocals and guitar Satyr and his partner behind the kit, Frost. This made in hell union was accompanied for these sessions by another key-player from the then explosive scene: DARKTHRONE's Nocturno Culto on extra guitars.

Hail the pure darkness and divine evilness of Nemesis Divina, worship it before the upcoming millennium change, including a new haircut, new esthetics and the new sounds of 1999's Rebel Extravaganza CD.

*
Mother North = video
https://www.youtube.com/watch?v=aHfXQCtnyfA
Nemesis Divina = full CD
https://www.youtube.com/watch?v=rlvFxDMd9KM&list=OLAK5uy_nwVQCSttsloAyJZmhXEAUoApFVzOotWwY
Live in 1996
https://www.youtube.com/watch?v=hl7hL7tAJ84




Référence croisée Helter Skelter:


Black-Metal la naissance
&


Black-Metal l'expansion
INDEX
helterskelter.ca

(c) (p) 2021 helterskelter.ca. All Rights Reserved. Tous Droits Réservés.