UNLEASHED


Oh beautiful Sweden: land of snowy mountains, endless forests and dark-deathmetal !

While the USA had the Big 4 of thrashmetal, as in METALLICA, ANTHRAX, SLAYER and MEGADETH ...on the heavier side of the rock spectrum, Sweden had the Big 4 of dark-deathmetal: ENTOMBED, DISMEMBER, GRAVE and UNLEASHED.

From the ashes of underground cult act NIHILIST, bassist and vocalist Johnny Hedlund single-handedly created UNLEASHED: the Viking-influenced and Odin-worshipping 30+ year deathmetal steamroller !

1991 is THE YEAR for deathmetal, end of story. Here are some cold hard deadly facts: From Beyond, Testimony Of The Ancients, Clandestine, The Rack, Blessed Are The Sick, Butchered At Birth, Cursed and the trendsetting Necroticism: Descanting The Insalubrious ...and UNLEASHED's 1991 debut Where No Life Dwells is well worthy top deathmetal milestone.

The misleading classic-guitar intro of "Where No Life Dwells" sends us right-field and in a sudden instant, the grotesque "Dead Forever" quickly brings us back into the left hand path. "Before The Creation Of Time" stands has one of the band's signature track, an up-beat monster that doesn't take "no" for and answer. The slow heavy intro in B of "The Dark One" sets the table for the incoming onslaught, while "Into Glory Ride" is another gasping-for-air type of aural-assault. The moniker-track punches away with a vengeance, reminding us that "Jesus Christ is no more" and the eerie "Where Life Ends" closes the casket on this perfect DM album.

Dark-deathmetal, a to-be popular branch of deathmetal was conceived in Sweden and was ablazed by UNLEASHED, end of story. UNLEASHED are the first to crossover and fully incorporate the Norse-element into deathmetal, leading the way to current vikingmetal and paganmetal scenes = no compromise !

Initially set to answer the progressive elements of Floridian-deathmetal acts such as DEATH, ATHEIST and NOCTURNUS, this old-school genre thru time walked and merged hand-in-hand with the traditional German heavymetal-vibe and even with some shades of blackmetal. Mystifying, raw, cold and somewhat unholy ...definitely a place where no life dwells !

Goodbye Mother Earth !

*
Before The Creation Of Time - video
https://www.youtube.com/watch?v=R3UHfA5dCAw
CD
https://www.youtube.com/watch?v=5nsisgGVHaU
Interview in 1991
https://www.youtube.com/watch?v=fXyY9Zv7ZnM
Live in 1991
https://www.youtube.com/watch?v=laMcWnNQ6w0




Référence croisée Helter Skelter: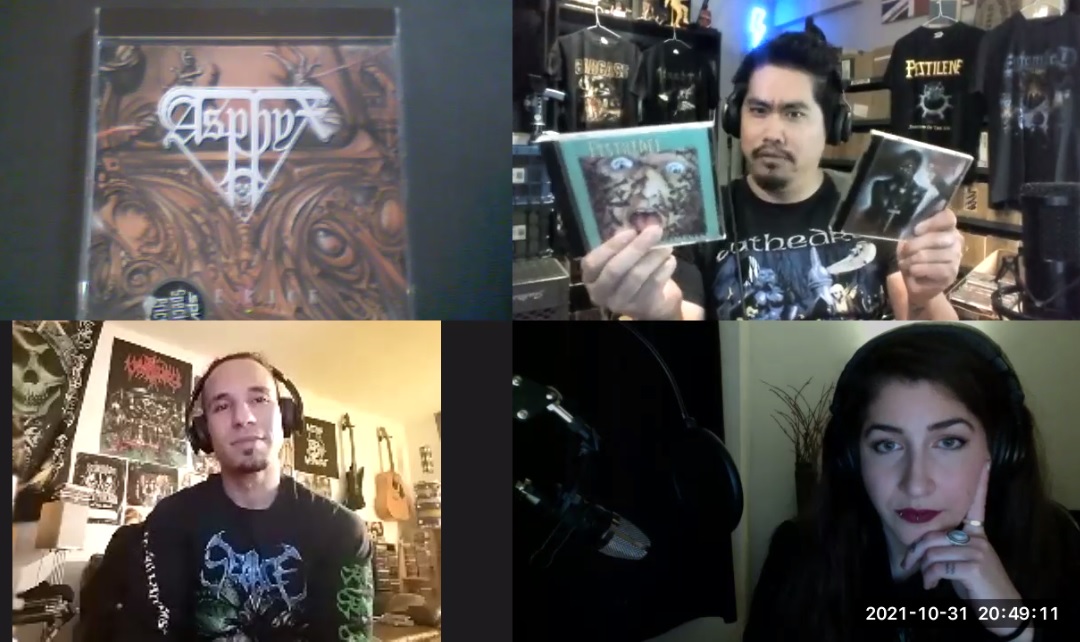 Death-Metal EU 1991
INDEX
helterskelter.ca

(c) (p) 2021 helterskelter.ca. All Rights Reserved. Tous Droits Réservés.