CATHEDRAL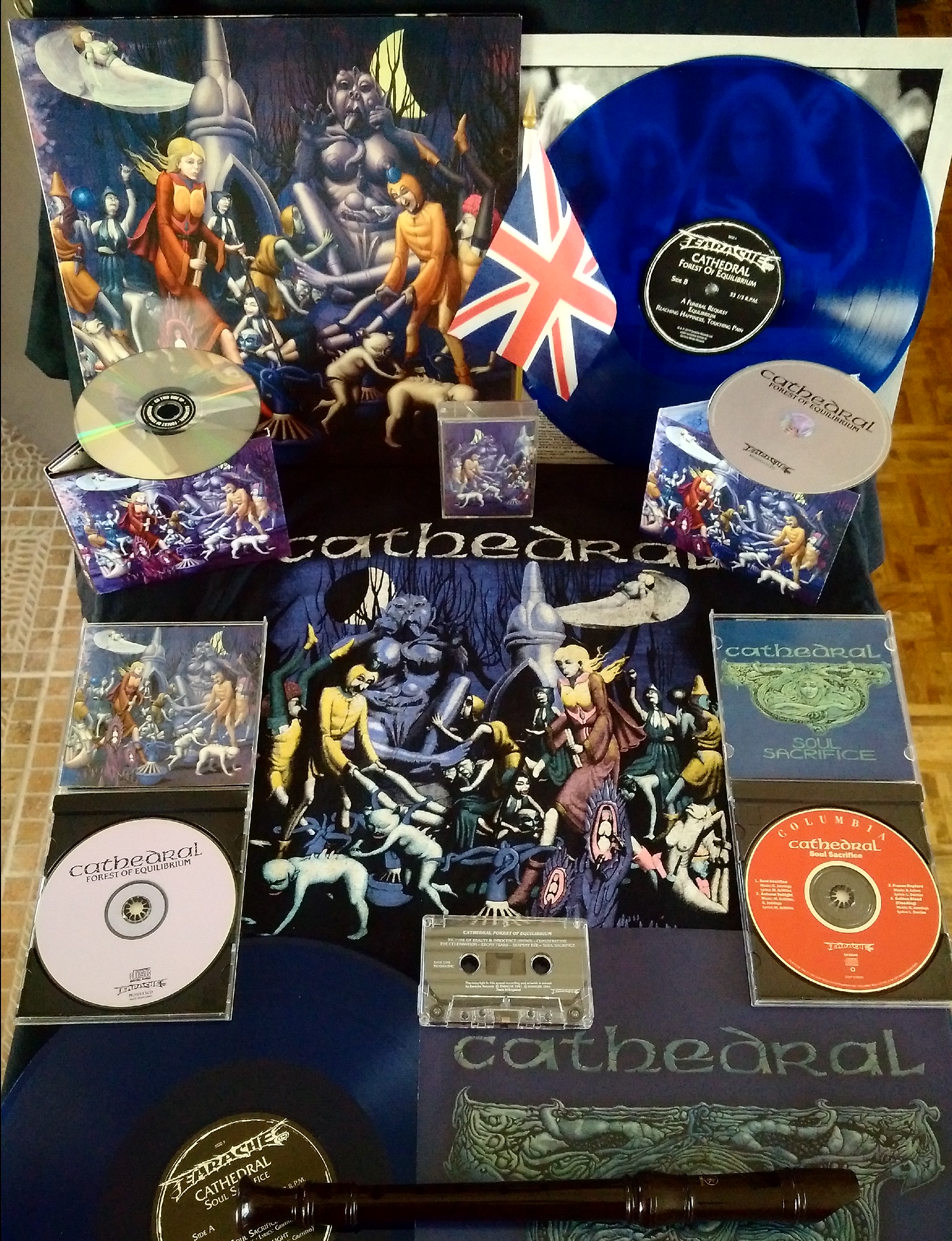 December 6, 1991 - 2021: 30 years of: Forest Of Equilibrium.

From grind to doom: the improbable extreme 90° make-over.

NAPALM DEATH's rabid punk screamer and scene-leader Lee Dorrian left the hyperfast grind in late-89, to harvest a new outlook on extreme-metal.

After the doom-flood of 1990's In Memoriam indie-CD, the pace picked-up and aimed for the big-leagues. Hints of CANDLEMASS, BLACK SABBATH and a lot of PENTAGRAM, this bold new British rock-machine messiah has a name: CATHEDRAL.

Instantly get mesmerized, as the beautiful flute and classical-guitar intro sweeps into the ultra-massive "Commiserating The Celebration". Heavy and heavier, doom and doomier, the fat tone and rock-vibe takes a new deadly form. Feel the pristine doom-metal exposure of the incarnated darkness of "Ebony Tears" and on the 9min+ mastodon of "A Funeral Request".

Mosh on "Soul Sacrifice", the only fast-paced cut, that once again, displays the unique-ness of this melodramatic unit. Filled with "Uuuugh" and "Heyyyy" ...a crystal-clear nod to the master of blackness: Thomas Gabriel Fischer. The closing track "Reaching Happiness, Touching Pain" is another voyage in the woods. Flute introduced and followed by and apocalyptic 60bpm metal-meltdown. Eerie serenity and soul searching.

From enslavement to metalized doom-rock in a hippie envelope, from 0:10sec tracks to 10mins tracks, CATHEDRAL are a one of a kind experience in the extreme.

The 1992 companion Soul Sacrifice MCD still packs plenty of 60's rock-flair and quicksand doomness. The arena-rock ready "Autumn Twilight" is an obvious reach for wider audiences. Witnessing this monolith in the live-environment in late-92, this kid can assess that the band's heaviness and gloominess fully transcended in the in-awe hall.

Remember that way back in 1992-93, this out-of-the-box extreme-metal was distributed in the US via the major Columbia / Sony retail-deal. Along label-mates CARCASS and NAPALM DEATH, this grinding-catalog commercially never stood a chance against the flannels of Seattle, but did get some MTV exposure.

More stoner and less doom shall arise with 1993's hip-shaking The Ethereal Mirror CD.

Walk deeper into the forest...

*
Ebony Tears = video
https://www.youtube.com/watch?v=EgbQ3oiMPPc
Forest Of Equilibrium = full CD
https://www.youtube.com/watch?v=_cvux77faZ4&list=PLyNkh-wQ2KB1YTz3Bm5jlxMRcBj1EVO4y
Intreview in 1992 with Mille
https://www.youtube.com/watch?v=i7VoyTuWB8Y
Live in London in 1992
https://www.youtube.com/watch?v=Fhvnw10KdKY
Documentary in 2009
https://www.youtube.com/watch?v=jYGXrgl1t70





Référence croisée Helter Skelter: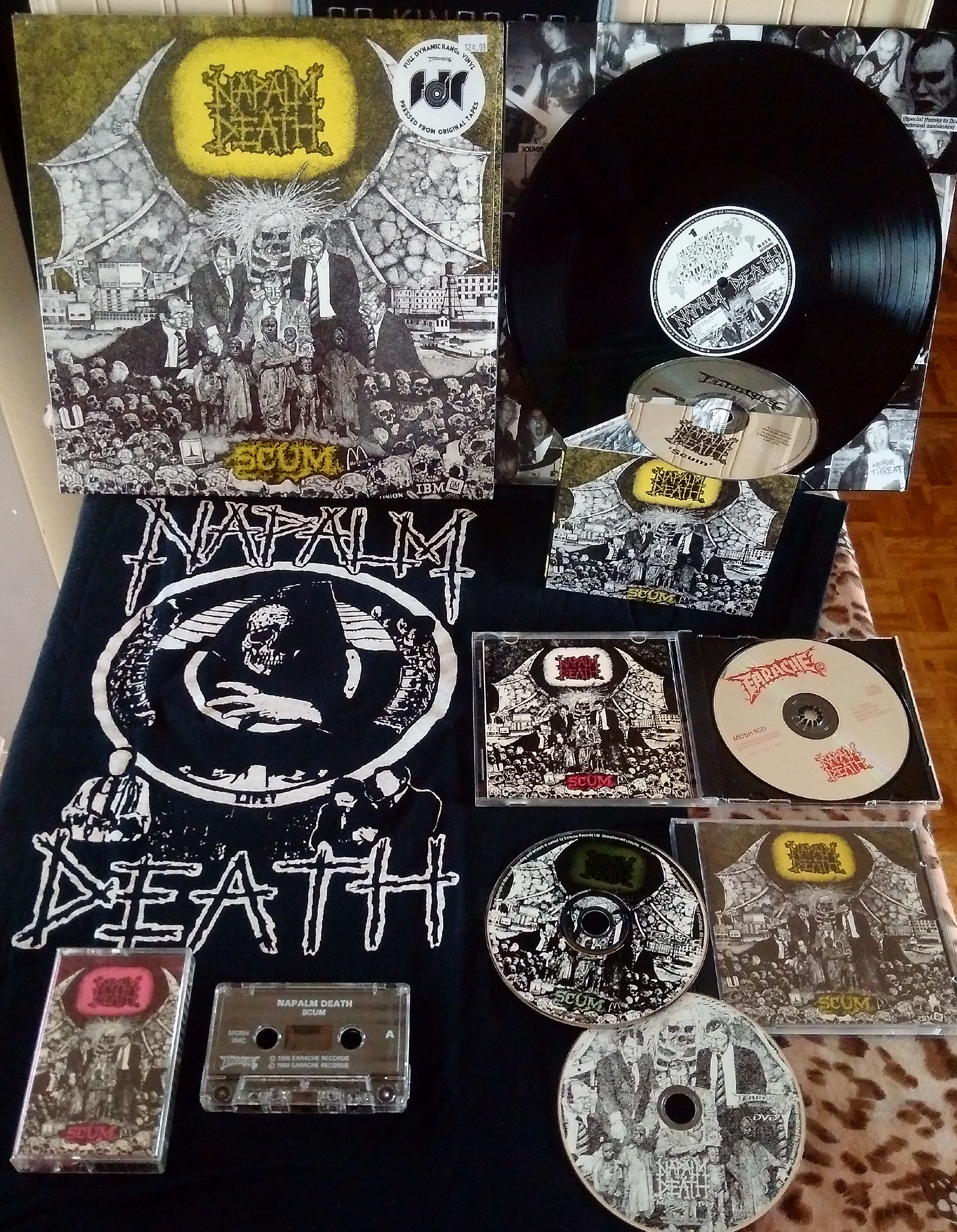 NAPALM DEATH
&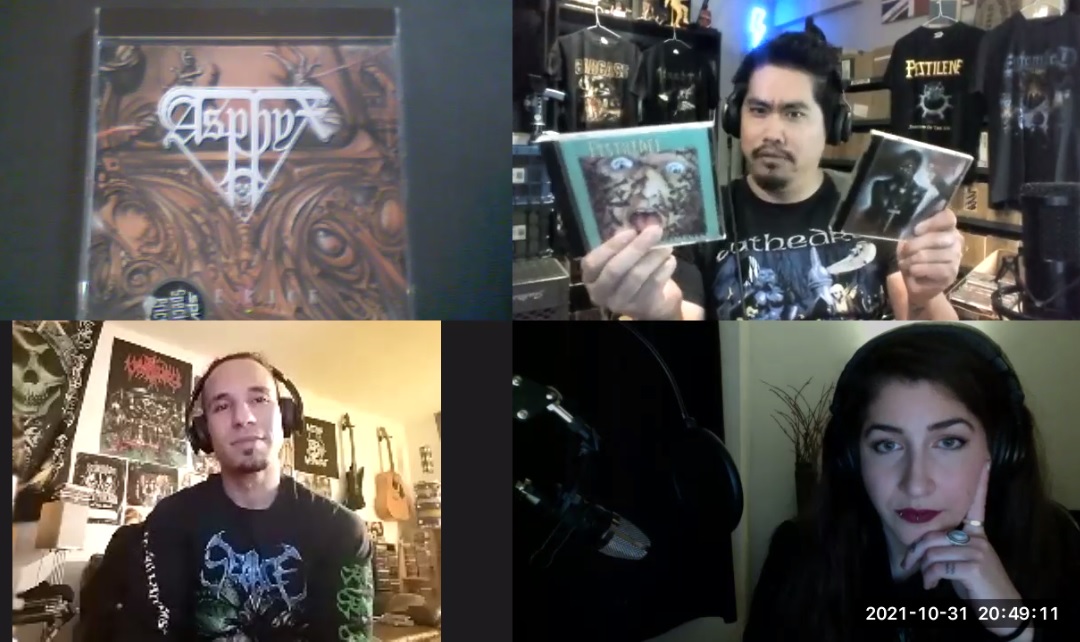 Death-Metal EU 1991
&


Alternative-Metal 1992
INDEX
helterskelter.ca
(c) (p) 2017-2021 helterskelter.ca. All Rights Reserved. Tous Droits Réservés.