NAPALM DEATH
1987 - Scum.
1990 - Harmony Corruption.
1992 - Utopia Banished.
Référence croisée Helter Skelter.


July 1, 1987 - 2022 : 35 years of: Scum.

"YOU SUFFER, BUT WHY ?"

The birth of grindcore, the fastest music on Earth. Hatched in the Midlands England deep within hardcore-punk roots and esthetics, this new DIY sub-culture goes into overdrive. Pushing the boundaries of noise to the fullest extend of incomprehension, a religion to some a joke to most, grindcore is the most blasting sound known to man.

Ladies and Gentlemen, the human drum-tornado: Mick Harris.

Side A:
Nic Bullen on bass and vocals along Justin Broadrick on guitars. Somewhat structured and heavily influenced by CELTIC FROST thrash and some SoCal punk, the 12 tracks in 19:09mins deals with social injustice and corruption.

Side B:
Jim Whitely on bass, Lee Dorrian on vocals along Bill Steer on guitars. Fatter in production, the chaos-factor dominates. 16 tracks in 13:47mins, this insane exhibition is a full blown tornado of drums, screams and guitar strumming.

This is 1987 and nothing this rapid has ever been put to tape. Total overkill, this recording puts to shame, any other style that dares to be labeled fast-music. Ever so that the very, very short track, the now legendary 1.316sec "You Suffer", achieved a Guinness World Record for the world's shortest song.

Whitely would join RIPCORD and Broadrick would join HEAD OF DAVID and rapidly go on and craft the industrial-mastodon trend-setter GODFLESH. The NAPALM massacre would repeat the fun again on 1988's From Enslavement To Obliteration LP.

*
Scum = full LP
https://www.youtube.com/watch?v=3CDGbT1kYg4&list=OLAK5uy_lEg4EL0Atnp7or1-QwKWoS6Ix22XvIu0s
Live in Germany in 1987
https://www.youtube.com/watch?v=XObk8-YLkNA
The Scum Story by Mick Harris in 2006
https://www.youtube.com/watch?v=7rixjwzI6P4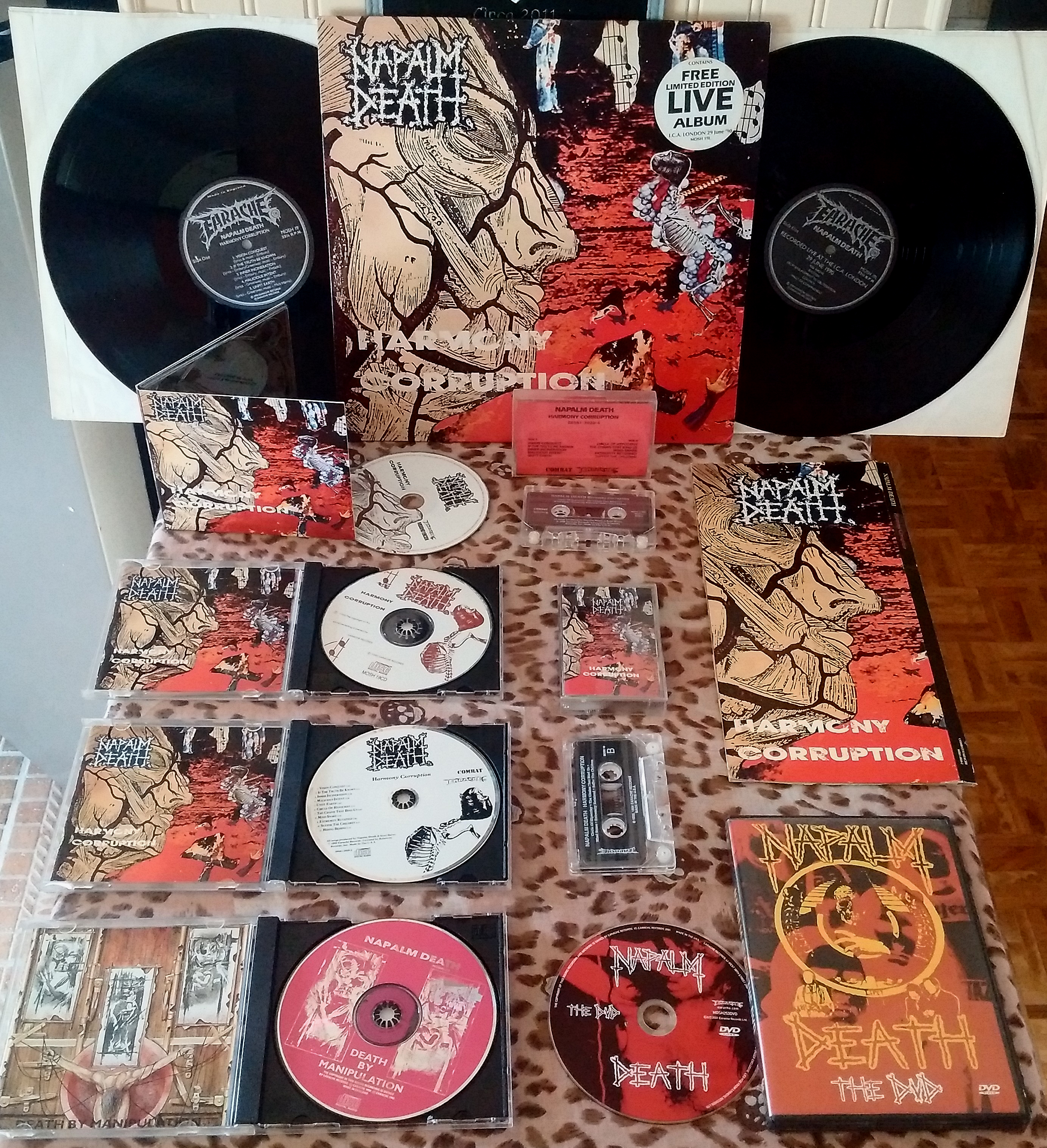 July 1, 1990 - 2020: 30 years of: Harmony Corruption.

GRIND !!!

The fastest band on the planet get's a full facelift. After the 1988 nailbomb-type LP From Enslavement To Obliteration, West-Midlands's grindcore-alchemist went thru a major rebuild, from top to bottom.

Still behind the kit, the human drum-tornado Mick Harris and still in the low-end department Shane Embury. Exit screamer Lee Dorrian to form the divine CATHEDRAL, welcome aboard fellow Brummie and ex-BENEDICTION death-doom growler Mark "Barney" Greenway. Exit guitar-player Bill Steer to rot full-time in CARCASS, welcome aboard not one but two American 6-stringers: Las Vegas's RIGHTEOUS PIGS rabid Mitch Harris and Los Angeles's TERRORIZER own Jesse Pintado.

Now to say that NAPALM DEATH in 1990 is an all-star juggernaut is a understatement.

Produced by Scott Burns at Tampa's Morrisound Studios, an already "used-to-death" formula, is now applied to the leading grindcore titans. The result ? ...a groundbreaking mix, bridging the grindcore minuteman-touch to the bigger and fuller deathmetal sound.

The opening-track "Vision Conquest" instantly grinds away while Barney shouts an apocalyptic death-grunt. The CD-only "Hiding Behind" shows a mature band, with articulate writing and some heavymetal song-structure. The CELTIC FROST-worship "If The Truth Be Known", with it's main driving riff is a simple yet menacing track and they happily destroy everything in sight in the explosive firepower of "Inner Incineration".

Some more all-star local guests: Glen Benton of DEICIDE and John Tardy of OBITUARY makes an appearance on the global-warning track "Unfit Earth" ...30 years before the current social-media modern yuppie-craze of the same name. Not a single per say, but the now fan-favorite "Suffer The Children" is one strong contender. The mega-metal riffing, builds-up to the climatic grindcore blasts. Strategically placed "Ugh" and "Heyyy" sends another salute to the great Tom Warrior in the outro-section.

Remember that 1990 is a turning-point in time for hard-music. Not only the hardrock and thrashmetal scenes were both at a crossroad but the new deathmetal scene was looming underground. And even within the deathmetal scene, some of the traditional old-schoolers were wizening up and incorporating prog and fusion elements. Now NAPALM DEATH were never tempted by the latter, but Harmony Corruption is the most accessible the band ever was, at that point in time. And by accessible, we mean a slicker production, actual verse-chorus-verse song patterns and even guitar-solo sections. All elements most rock-acts take for granted, but were never part of ND's DNA, yet.

The Live Corruption home-video was filmed in a Church's basement in the UK, were stage-diving quickly became mandatory. 1991's Mass Appeal Madness MCD is somewhat a return to form to their edgier grindcore-roots the band is known for and they then finally properly toured America, to new hungry crowds of extreme-music fans.

In retrospect, NAPALM DEATH affected so many key-bands in this ever-growing scene, it's not even funny. All current-members are coming from: UNSEEN TERROR, BENEDICTION, RIGHTEOUS PIGS, DEFECATION and TERRORIZER. Some ex-members went on to future careers with: GODFLESH, CATHEDRAL, CARCASS and SCORN. While some currents-members also had implication in: GOATLORD, MEATHOOK SEED, EXTREME NOISE TERROR, BRUJERIA and LOCK UP.

Now to say that NAPAM DEATH is an all-star juggernaut is a fucking understatement.

BLAST !!!

*
Suffer The Children = video
https://www.youtube.com/watch?v=_5JNeIyzgKw
Harmony Corruption = full CD
https://www.youtube.com/watch?v=_n7qt1WLvDA&list=PLyNkh-wQ2KB32iKoNLRuVelOX9uY9duTh
Grindcore special on VHS
https://www.youtube.com/watch?v=agfEaPqbnuQ
Live Corruption in 1990
https://www.youtube.com/watch?v=jpg8rOhMGOE
Live telecast in 1990
https://www.youtube.com/watch?v=D9Z8ZJVyhp0
Some guy
https://www.youtube.com/watch?v=raRnN6pjqJ4





June 23, 1992 - 2022: 30 years of: Utopia Banished.

Grindcore on a major-label ?

After 1990's deathmetal-influenced Harmony Corruption CD, the malicious intended Brummies were set for the big leagues. During the '91 scene-shifting and extreme-metal explosion, the Mass Appeal Madness quick blast MCD was a step back to the cradle and now the deal is sealed: Earache Records will be distributed through Columbia / Sony Music in the US and Canada. Would this affect their sound and destructive creations ?

The "Discordance" industrial-intro sets the mood for chaos and chaos ensues at full tempo on "I Abstain". Moshing on "Dementia Access" with greater power and might, the end of the world crumbles in "Aryanisms", all rotted in "Judicial Slime".

The mid-paced video for "The World Keeps Turning" made appearances on MTV for a new generation of metal-loving minions, while old-schooler got their grind-fix with the hyperactive "Distorting The Medium", "Idiosyncratic" and the clock-defying "Got Time To Kill". The band even gives their best GODFLESH impersonation on the CD closer, the jack-hammering "Contemptuous".

Sadly Utopia Banished would be Mick Harris-less, but welcomes on the hypercans: Danny Herrera.

The Earache + Columbia deal was a major turning point for extreme-metal. 1991-92-93, when the market was prone to heavy-music and ready to push the boundaries beyond, just before the Seattle take-over. The single time in history that, for a while, a major-label took interest in deathmetal and grindcore. Now that selected releases by CATHEDRAL, CARCASS and NAPALM DEATH were in every American record-store, the stage was set for Autumn '92's Campaign For Musical Destruction US / CAN tour. NAPALM DEATH, CARCASS, CATHEDRAL and new kids BRUTAL TRUTH, terrorizing clubs across the nation. I was there, it was beautiful and brutal.

The NAPALM's would twist the knife, slowly, one more time in the plague raged 1994 with the Fear, Emptiness, Despair CD.

"WE OVERDOSE ON OVERDRIVE !"

*
The World Keeps Turning = video
https://www.youtube.com/watch?v=DuSHgiZFVuI
Utopia Banished = full CD
https://www.youtube.com/watch?v=3CPw2iMWFDA&list=OLAK5uy_kSO8mpZQzf7T4MzWpVw_leeHY0gQXHIrU
Interview and performance in 1992
https://www.youtube.com/watch?v=XOuq6uPtu-c
Live in London in 1992
https://www.youtube.com/watch?v=2cMF9Qe3X9o



Référence croisée Helter Skelter: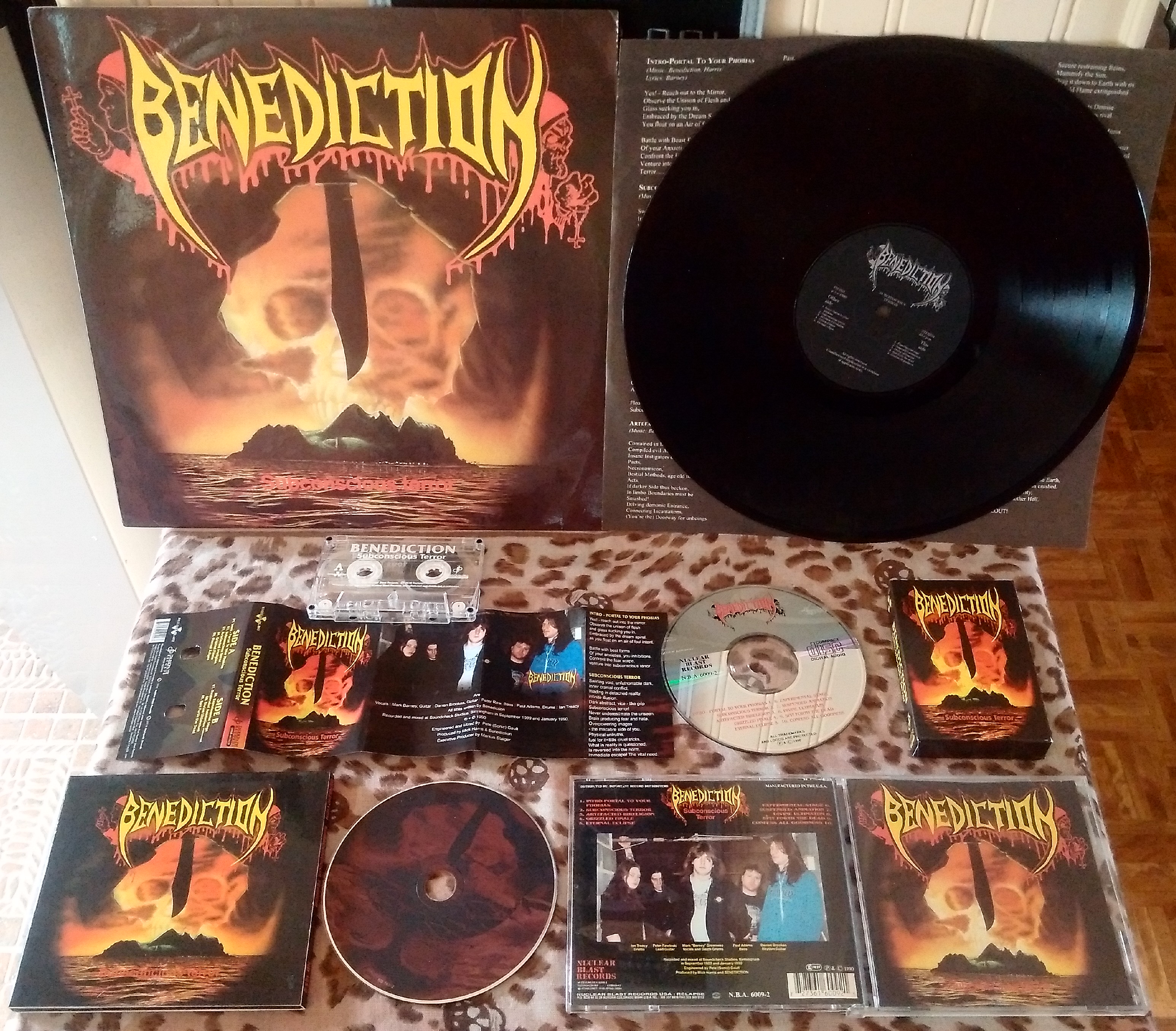 BENEDICTION
&


CARCASS
&


CATHEDRAL
&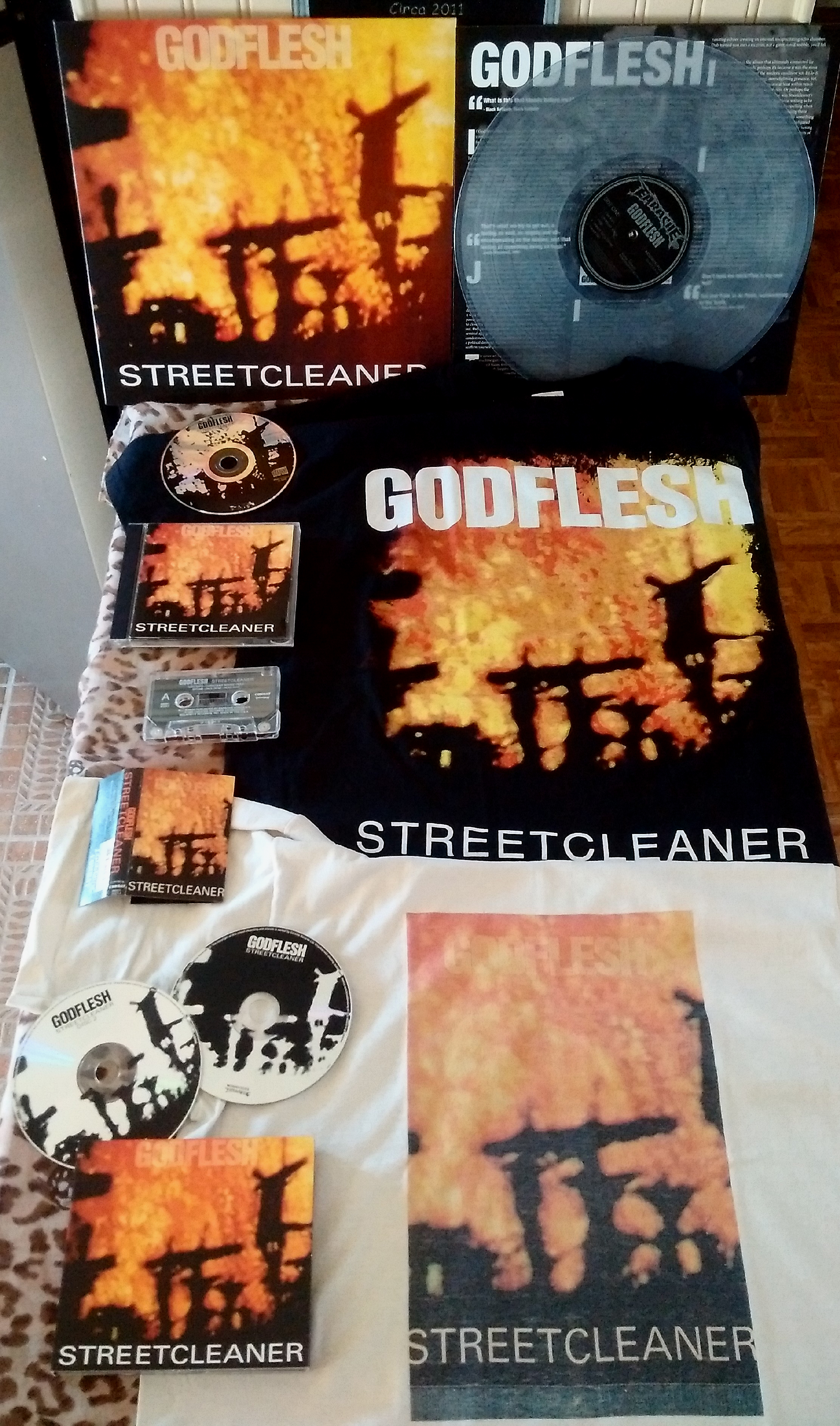 GODFLESH
&


RIGHTEOUS PIGS
&


TERRORIZER
&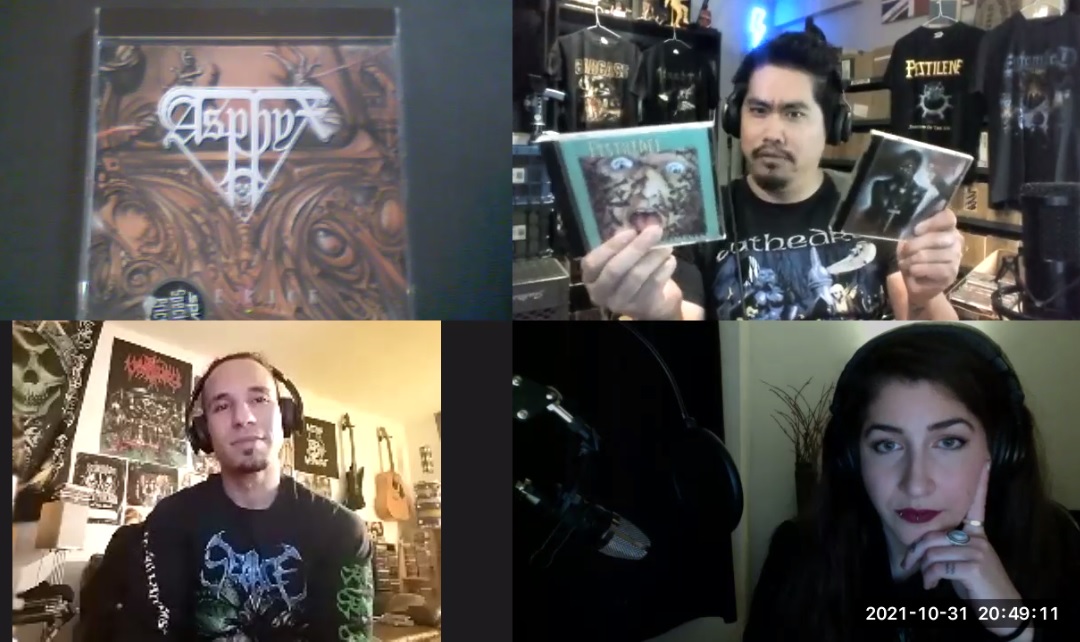 Death-Metal EU 1991
&


Death-Metal 1988-92
INDEX
helterskelter.ca
(c) (p) 2017-2021 helterskelter.ca. All Rights Reserved. Tous Droits Réservés.