EXODUS
more EXODUS.
way more Helter Skelter.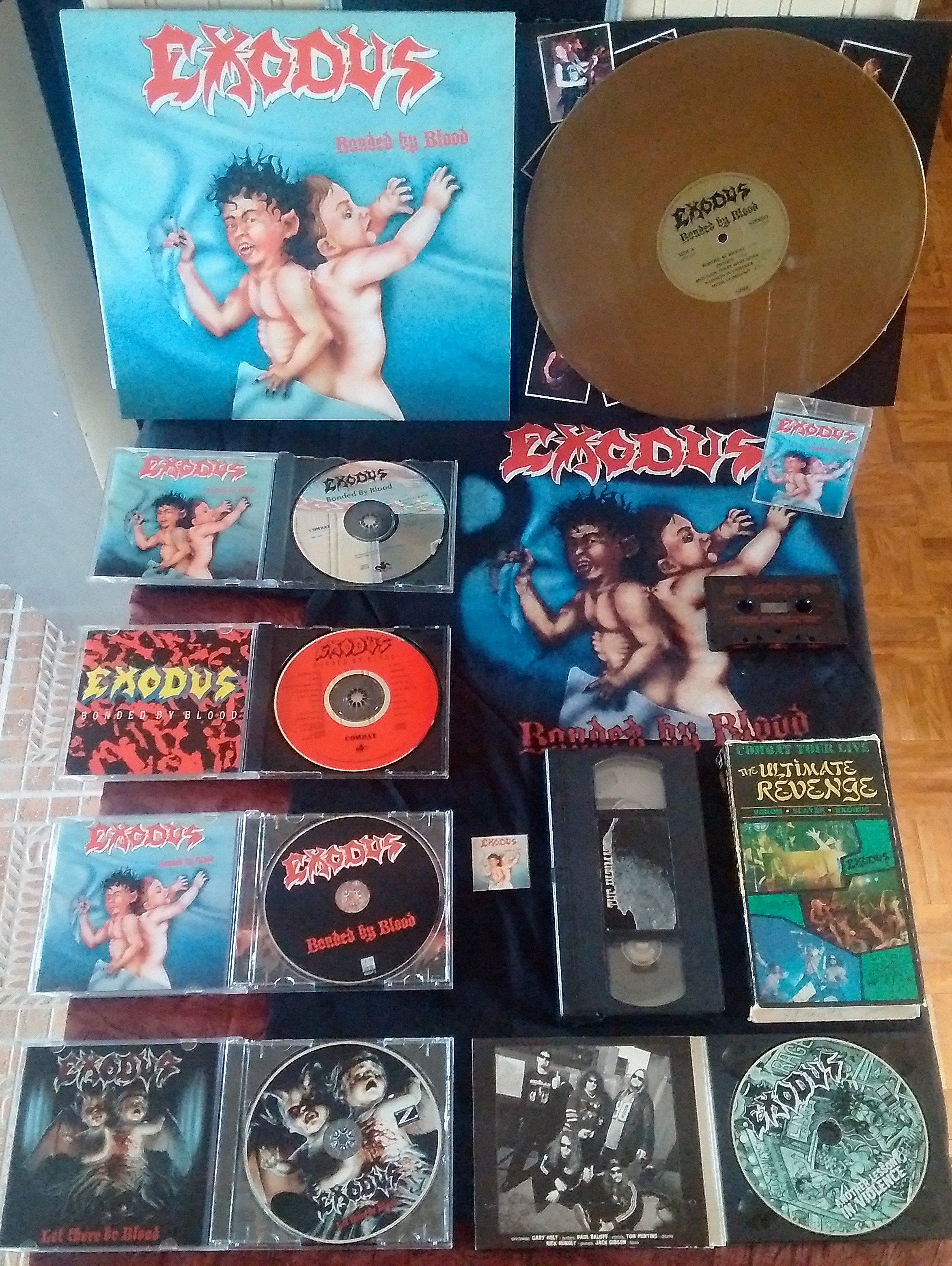 April 25, 1985 - 2020: 35 years of: Bonded By Blood.

Murder in the front row !

The very first Californian thrashmetal band. Led in 1979 by wild guitarist Kirk Hammett, he and axe-buddy Gary Holt crafted thrashmetal. Aggressive metal, influenced by both American punk and British heavymetal, yet it wasn't until they met madman-singer Paul Baloff that shit got real ...and so did the damage !

Wrecking havoc in the local San-Francisco Bay-Area scene, thru destroyed property and ear-drums, it was in 1983 that Hammett left the band to pursue his career with another thrashmetal up-coming act: METALLICA. Enter new guitarist Rick Hunolt, the band would finally record a slab of explosive material that would shape a style and a generation of metal-heads and metal-bands: Bonded By Blood one of America's rawest thrashmetal outrage !

The title-track is thrashmetal 101. Fast riffing, powerful hooks and scorching vocal, this is teen-angst at it's best. We'll just leave this here:

"Murder in the front row, crowd begins to bang,
And there's blood upon the stage,
Bang you head against the stage,
And metal takes its price, bonded by blood"

The slaughter continues with the fast wife-raping and wife-murdering "Exodus" and speed-monster "Strike Of The Beast". Decades before the "Blacklist" and "The Lunatic Parade", thrashmetal got metalized on the mid-paced pounding "And Then There Were None" while the rabid riff-o-rama attack that is the underwater terror of the mighty "Piranha" finished any survivors.

Another level of hate is released on the appropriately titled "A Lesson In Violence", a full speedmetal song that lets body-parts fly in the mosh-pit. Good friendly violent fun !

Unfortunately timing was a bit off for this release has 1985 was already swamped with many other talented acts worldwide. This misstep from indie-label Torrid Records did cost them a lot of momentum. Remember that in 1985, speedmetal was the fastest and angriest music under the sun. Classicks like RAZOR's Evil Invaders, KREATOR's Endless Pain, SLAYER's Hell Awaits and CELTIC FROST's To Mega Therion ...even made VENOM sounds like frosted hippies !

A well received reunion in 1997 saw Baloff behind the mic again for a tour and subsequent live album. But tragedy struck in 2002, has he would sadly pass away from a cardiac-arrest, while the band was working on their comeback CD, the Tempo Of The Damned album later released in 2004. In 2008, along with new frontman Rob Dukes, they re-recorded the entire Bounded By Blood CD, a new exhibition entitled Let There Be Blood, for this generation of millennium-thrashers. Thru this toxic waltz, EXODUS did leave a mark and are still today, one of the top attraction in the classic thrashmetal-genre.

Metal-brothers and metal-sisters unite worldwide, as we are all: Bonded By Blood !

RIP Paul Baloff (1960-2002)

*
Bonded By Blood = full LP
https://www.youtube.com/watch?v=5AbGtqGUUYs&list=PL84C7946A3FD4BE35
Live from The Ultimate Revenge in 1985
https://www.youtube.com/watch?v=iPWksa71SX8
Soundcheck at the Dynamo Club in 1985
https://www.youtube.com/watch?v=fzH7_mCk_uY
Live and interview in S.F. in 1997
https://www.youtube.com/watch?v=ZHMtpMEyohA
Live at the Dynamo in 1997
https://www.youtube.com/watch?v=3lho6-ChaO0
The Paul Baloff exercice video
https://www.youtube.com/watch?v=bPgKYNaO0_U




more EXODUS: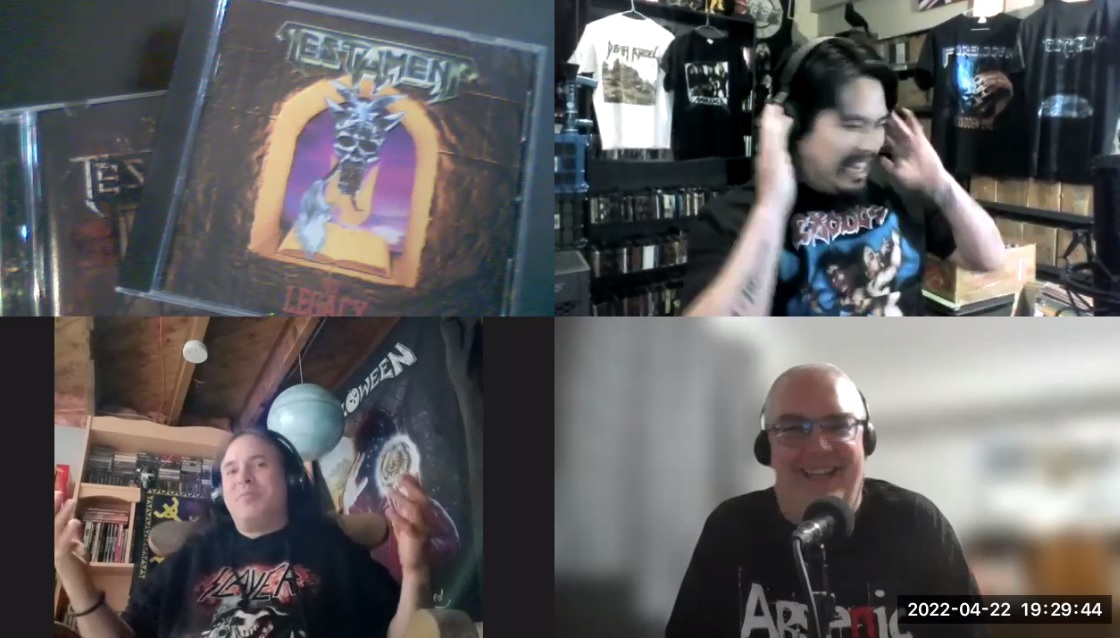 Bay-Area 87-88
INDEX
helterskelter.ca
(c) (p) 2017-2023 helterskelter.ca. All Rights Reserved. Tous Droits Réservés.