GODFLESH
more GODFLESH.
way more Helter Skelter.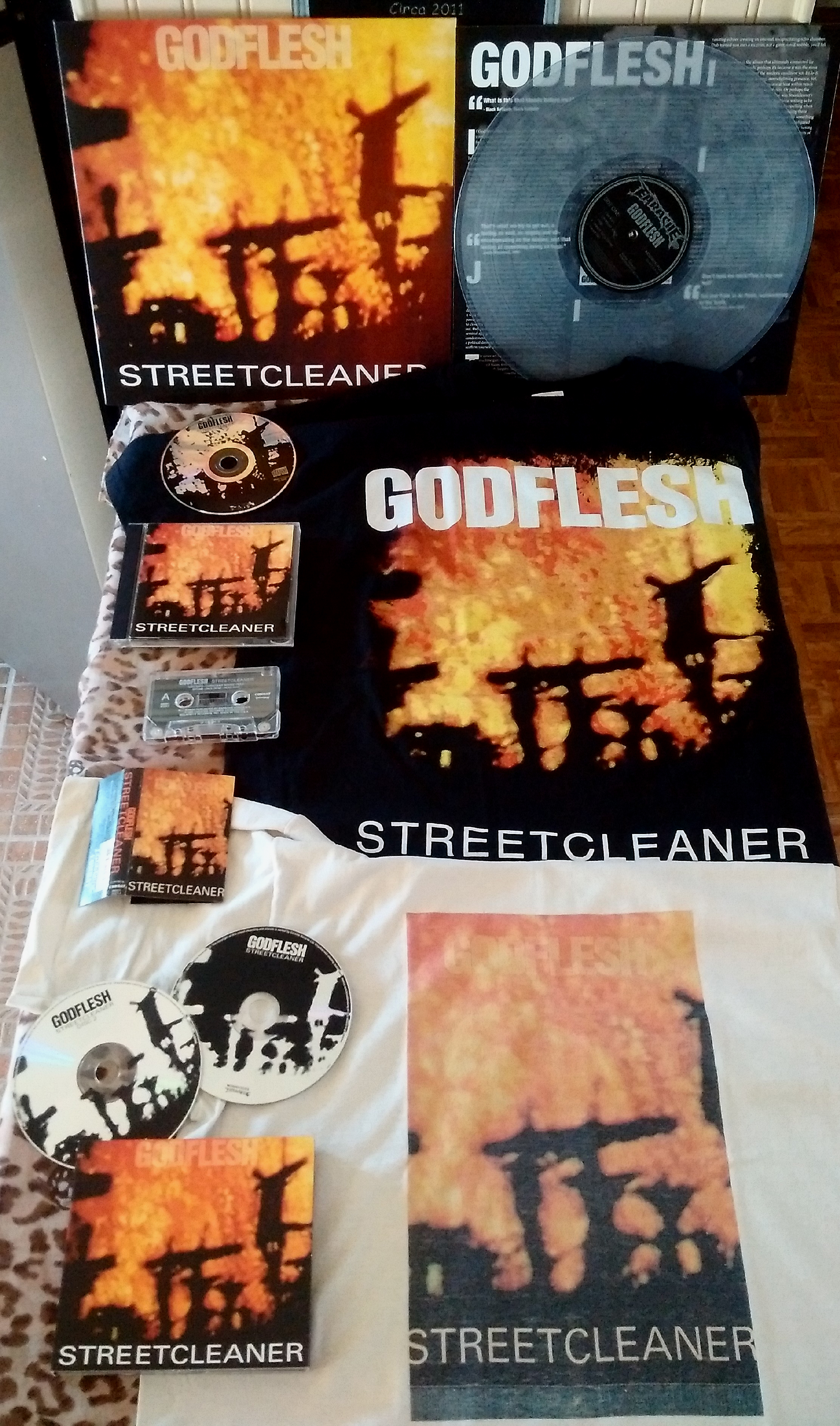 November 1989 - 2019: 30 years of: Streetcleaner.

Nowhere in modern times a metal-album has been so loud, so inhuman and so mechanical. Abrasive, crushing and deconstructive, 1989's Streetcleaner LP is the industrial / extreme metal album all industrial / extreme metal albums are benchmarked against.

From England, them again, and led by ex-NAPALM DEATH guitarist, now also singer / programmer Justin Broadrick ...GODFLESH's debut full-length Streetcleaner is a bold statement of mighty trust krushing power in the developing underground-scene that wanted to definitely brush-off the clichés of the 80s heavyrock status-quo.

Remember 1989: the height of the thrash movement and the upcoming deathmetal steamroller was ready to roar for new grounds. Fun and exciting time for extreme music and GODFLESH were a breath of fresh-air and fully part of the ear ache mosh.

The opener "Like Rats" instantly brings walls down as it is a bludgeoning heavy knock-out. Massive guitar riff, massive deep bass sub-frequencies and the robotic drum-machine pattern ...lethal and effective. The demented repetitive machine-gun "Pulp" drills deep inside your subconscious for a full 4:16sec of pure demanufacturing mayhem ...you will never be the same after hearing this, never.

"Life Is Easy" is an older re-recorded track. A dark melodic epic, warped in distorted low-end bass. Simple pure Armageddon. Samples from serial-killer Henry Lee Lucas sets the morbid-mood for the powerful title-track. A tormenting wall of feedbacks and jackhammering-rhythms that turns the brain into liquid-stew in no time. Yet the classic trendsetter, the devastating "Christbait Rising" is still today the song the industrial scene is leveled with. You can imagine buildings imploding and life-less bodies trashing the city streets to this piece ...beautiful apocalypse.

Now 30 years young, the soundscapes displayed on Streetcleaner have yet being matched. Before Streetcleaner there was no industrial-metal and after there was industrial-metal, Streetcleaner made that happen. Obviously other bands had an influence on the genre before GODFLESH, but none had the scene-changing effect Streetcleaner had ...millennial-metal in 1989 !

It is now safe to go out now ...the streets have been cleaned.

*
Streetcleaner = full LP
https://www.youtube.com/watch?v=EU1nJIJEzgM&list=PL6_qhP3eWX5Owfj_dPVOofsesH3jRtIOo
The Peel sessions = full EP
https://www.youtube.com/watch?v=HbI8JoqM18M
Interview in West-Hollywood in 1990
https://www.youtube.com/watch?v=1F5T7ZwYuAA
Live in 1990
https://www.youtube.com/watch?v=3WwmQDnJkhk




more GODFLESH: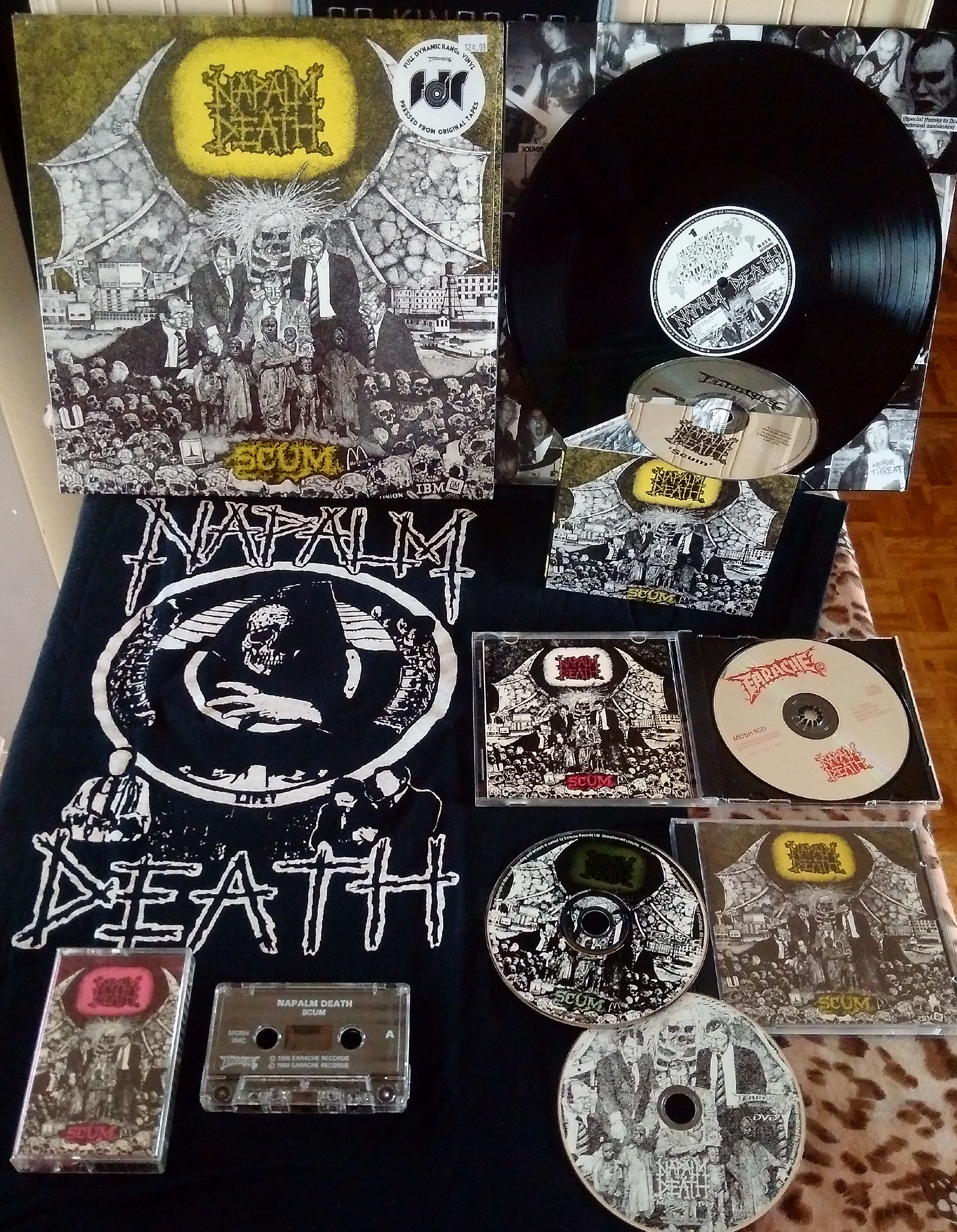 NAPALM DEATH
INDEX
helterskelter.ca
(c) (p) 2017-2021 helterskelter.ca. All Rights Reserved. Tous Droits Réservés.