MERCYFUL FATE
1983 - Melissa.
more MERCYFUL FATE.
way more Helter Skelter.


October 30, 1983 - 2023: 40 years of: Melissa.

Nuns do have fun !

1983: a pivotal year for the imminent heavymetal take-over. Trendsetting and breaking the speed of sound with Pyromania, Shout At The Devil, Holy Diver and All For One LPs ...this flick of the switch wouldn't be complete without a solid dose of darkness. MERCYFUL FATE hails forth: Occult-Metal.

The Danes does it deadlier !

Loud punches opens The Gates Of Hell wide, as "Evil" sets-in. Rough-metal, not quite thrashmetal yet, with matching crazy guitar-leads. The hot riffing continues on "Curse Of The Pharaohs" and the maniacal melodies of "At The Sound Of The Demon Bell". Halloween is the night ...and vocalist King Diamond is the new men wearing the black mark. From horrorfull screams to sky-high falsettos, this new unholy incarnation is a different view on heavyness. His life-long dark-opera starts here.

The creepy crescendo of "Into The Coven" builds-up into a metal-asylum and the title-track for "Melissa" is a lullaby gone terrifyingly wrong ...for the poor Melissa. More mighty muscle flexes with speed and gothic-chants on "Black Funeral", while the majestic 11:23sec progressive evil trek of "Satan's Fall" into oblivion, is a fine mix of RUSH, JUDAS PRIEST and punk horse-power. Guitarist Hank Shermann and Michael Denner were now official guardians of The Gates.

A beacon for Satanic-Metal !

Following the wickedness of 1982's Mercyful Fate EP, weeks after BLACK SABBATH and weeks before SLAYER, Copenhagen's hellish bastards would send hard-rocknroll on a head-first spree into the left hand path. The first Satanic Heavy-Metal Black Mass.

Eventually part of the P.M.R.C.'s Filthy Fifteen must-have, MERCYFUL FATE were now the direct competition to the barbaric VENOM. This powermetal blackness shall cover the globe again with 1984's Don't Break The Oath LP.

Hell on Earth !

*
Mercyful Fate = full EP
https://www.youtube.com/watch?v=nBZzLEkjsD4&list=OLAK5uy_n1z82AQvyGlsLP92ABsGUjIM2U4DR9d3Q
Melissa = full LP
https://www.youtube.com/watch?v=xvtBz3pnXD0&list=OLAK5uy_n6OP3ubuVrib1Uhdl1LCHnQ2J_AWQldYA
Live at Dynamo in 1983
https://www.youtube.com/watch?v=QxaDfowP50U




more MERCYFUL FATE: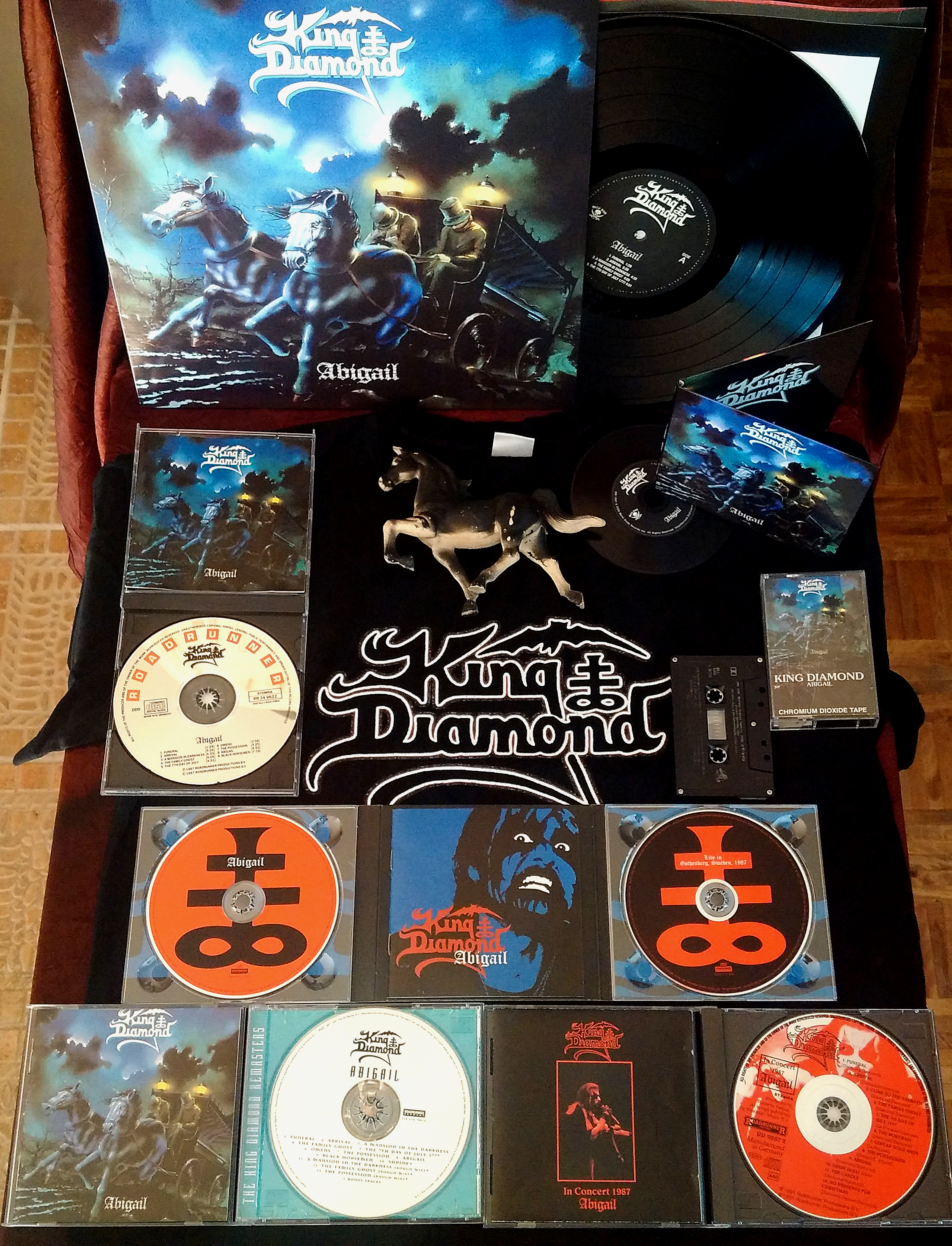 KING DIAMOND
INDEX
helterskelter.ca
(c) (p) 2017-2023 helterskelter.ca. All Rights Reserved. Tous Droits Réservés.