SINNER
1996 - Judgement Day.
1998 - The Nature Of Evil.
2003 - There Will Be Execution.
more SINNER.
way more Helter Skelter.


September 26, 1996 - 2021: 25 years of: Judgement Day.

High-octane German heavymetal.

Hardrockin' since 1982, the birth of arena-rock and the later golden-age of rough attitude. The turn of the 90s and rise of alternative-rock never bothered vocalist and bassist Matt and his SINNERs, as 1995's low-end tone high-gain rock Bottom Line CD upgraded the band, with heavier stamina.

Pride, power and precision as the instrumental-intro "Smoke & Mirror" rings aloud, this is your only warning-shot. Fast as a shark, the overdriven guitars, the double-bassdrums and 150% rock / metal attitude of "Used To The Truth" sets in like a wild-hog.

More rebel-rock explode on the organic "Blue Tattoo", "Jump The Gun" and the power-chords of the AC/DC-ish of "School Of Hard Knocks". Raw and rabid "Deathwalker" takes no prisoners while the crunchier / heavier "Troublemaker" finishes any left-over renegades. More lovely venom is injected on the monumental epic-rock "Judgement Day", an 8:51sec crystal-pure mid-pace adventure that deserves worldwide stage appreciation.

Eurometal from head-to-toe, their 10th record after many label-changes and hardcore-only underground appreciation, sadly their catalog remains unknown to the American-market. Way behind the commercial onslaught of SCORPIONS and metal-fame of ACCEPT ...SINNER is truly Deutschland's hidden-gem heritage.

By the late-90s within the breeding powermetal revival all based on JUDAS PRIEST's 1990 trendsetting Painkiller record, 1997 saw the launch of Matt's new fully energized steamroller: the ex-GAMMA RAY Ralph Scheepers fronted razor-sharp attack of metal-commandos PRIMAL FEAR.

Time for another touch of sin !

*
Used To The Truth = video
https://www.youtube.com/watch?v=lL6YmJBiBmI
Judgement Day = full CD
https://www.youtube.com/watch?v=HudewnLHYcg&list=OLAK5uy_lE3X9POUxcnb6v-OnBe5bDHL4Tr6iocpc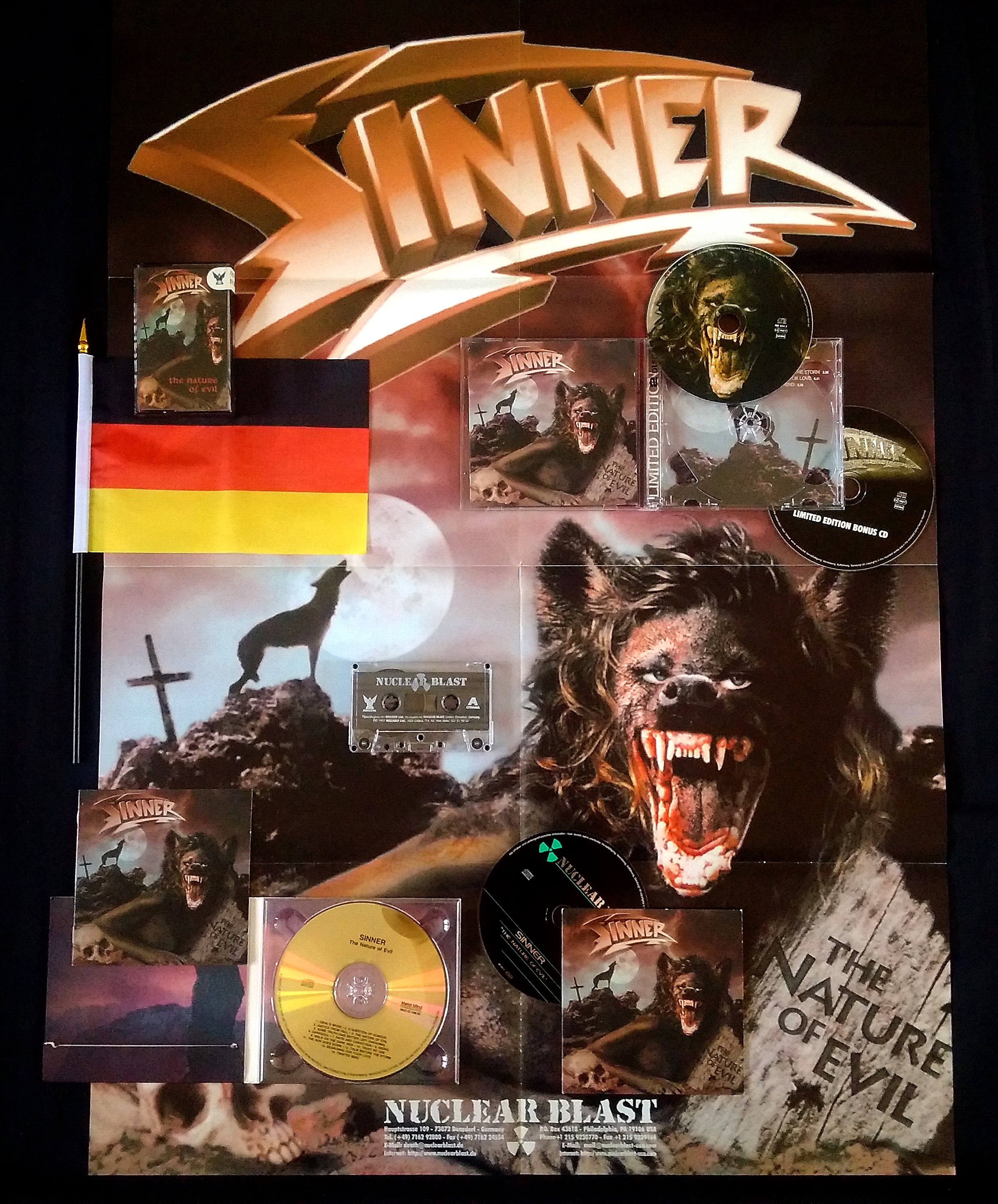 July 27, 1998 - 2023: 25 years of: The Nature Of Evil.

Poke the bear again.

Following the hottest of metals: 1996's Judgement Day CD ...metal-maverick Matt Sinner signs, seals and delivers more supercharged heavymetal.

The deadly downtrokes of "Devil's River" devastate without discrimination. More modern powermetal dominates with the fine "A Question Of Honour" and the 60-feet-tall "Darksoul". Classic SINNER melody-lines appears aplenty on the 7:33sec title-track "The Nature Of Evil".

Biting on actual steel, the killer cut "Faith And Conviction" and the edgy "Trust No One" puts more credibility in Europe's heavymetal supremacy.

Riding on the wind, during this new traditional heavymetal revival ...SINNER are flying high. From 1997 to 2000, this calling was supporting the entire genre on it's shoulder. The offenders would crush again with 2000's The End Of Sanctuary CD.

*
The Nature Of Evil = full CD
https://www.youtube.com/watch?v=v0w2MotpKSI&list=OLAK5uy_nVllfYOV-Ozn5ZkoAgzqE-cQ7ArTui2yM






January 13, 2003 - 2023: 20 years of: There Will Be Execution.

More crunch ...this is the bottom line.

The final Judgement Day came and went after 2000's lethal-metal The End Of Sanctuary CD. At dawn they sleep, the other German metal-commandos of SINNER strikes every nerve ...right to your very primal fears.

The pain in your neck is strong as hard-rocknroll attacks with a "Higher Level Of Violence". Metal fangs digs deeper on the title-track "There Will Be Execution" and the gigantic power-punch of "Die On Command".

Imminent riff-o-rama ravage the floor on the "Finalizer" and the mean hooks of "God Raises The Dead". Some 80s-ness takes a bow on "Liberty Of Death" and the camp-fire acoustic of "Crown Of Thorn". And finally, both "Balls To The Wall" and "Wherever I May Roam" are appreciative homage, to two very different schools of very different generations.

Riding on full steam, both Matt Sinner steel machines were of top of their games, during this new (RPM) Revolutionary Powermetal Millennium take-over. The rock-signature would come back, with more roll, on 2006's Mask Of Sanity CD.

*
There Will Be Execution = full CD
https://www.youtube.com/watch?v=I_Wt95xnomc&list=OLAK5uy_nfXgkyXaHNeEXmt0S1Rpj6XZnb2Il2G8c
Live at Wacken 2003
https://www.youtube.com/watch?v=mEHwQKvHQ_E




more SINNER: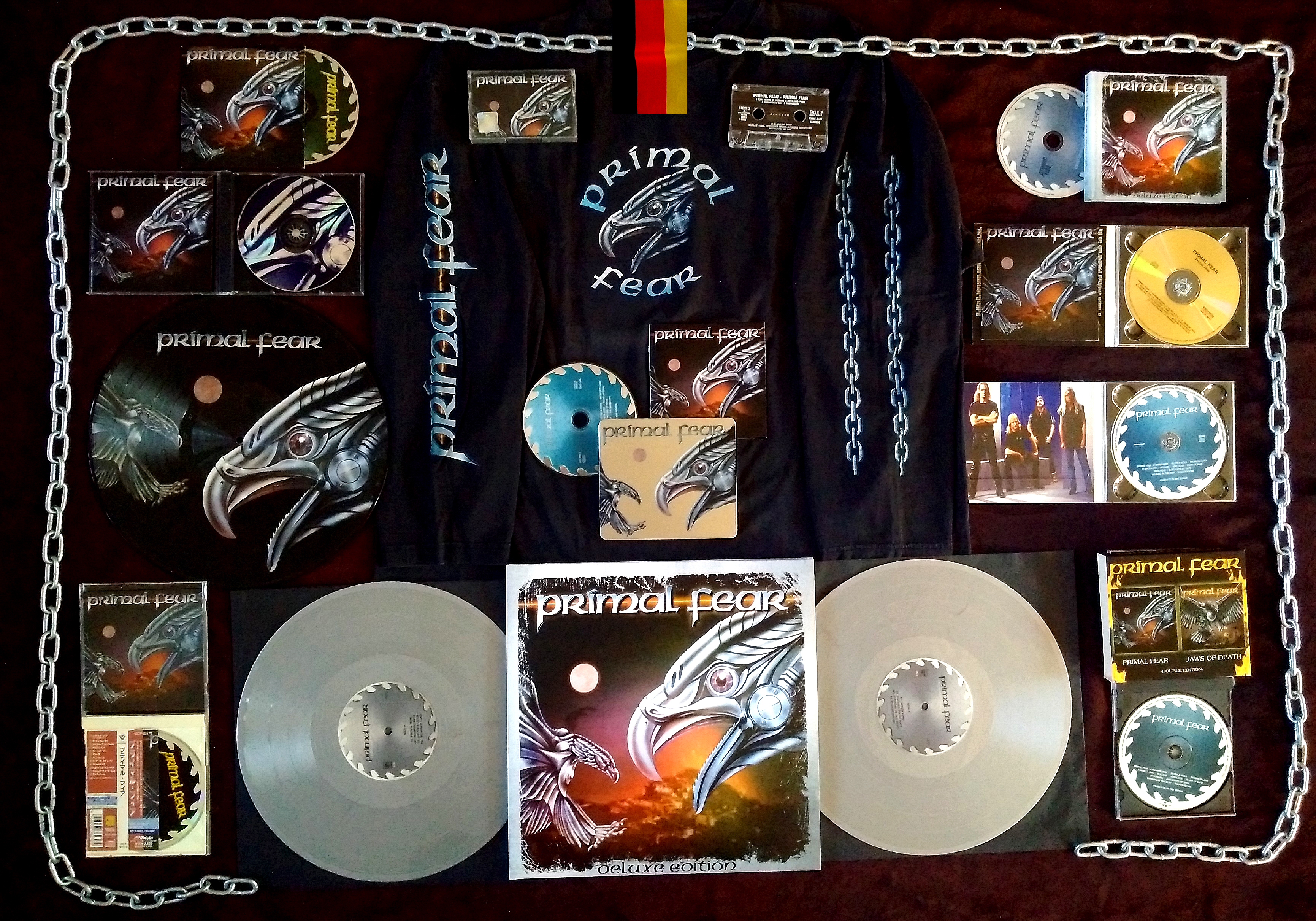 PRIMAL FEAR
INDEX
helterskelter.ca
(c) (p) 2017-2023 helterskelter.ca. All Rights Reserved. Tous Droits Réservés.