Ice-T
1991 - Original Gangster.
1993 - Home Invasion.
more Ice-T.
way more Helter Skelter.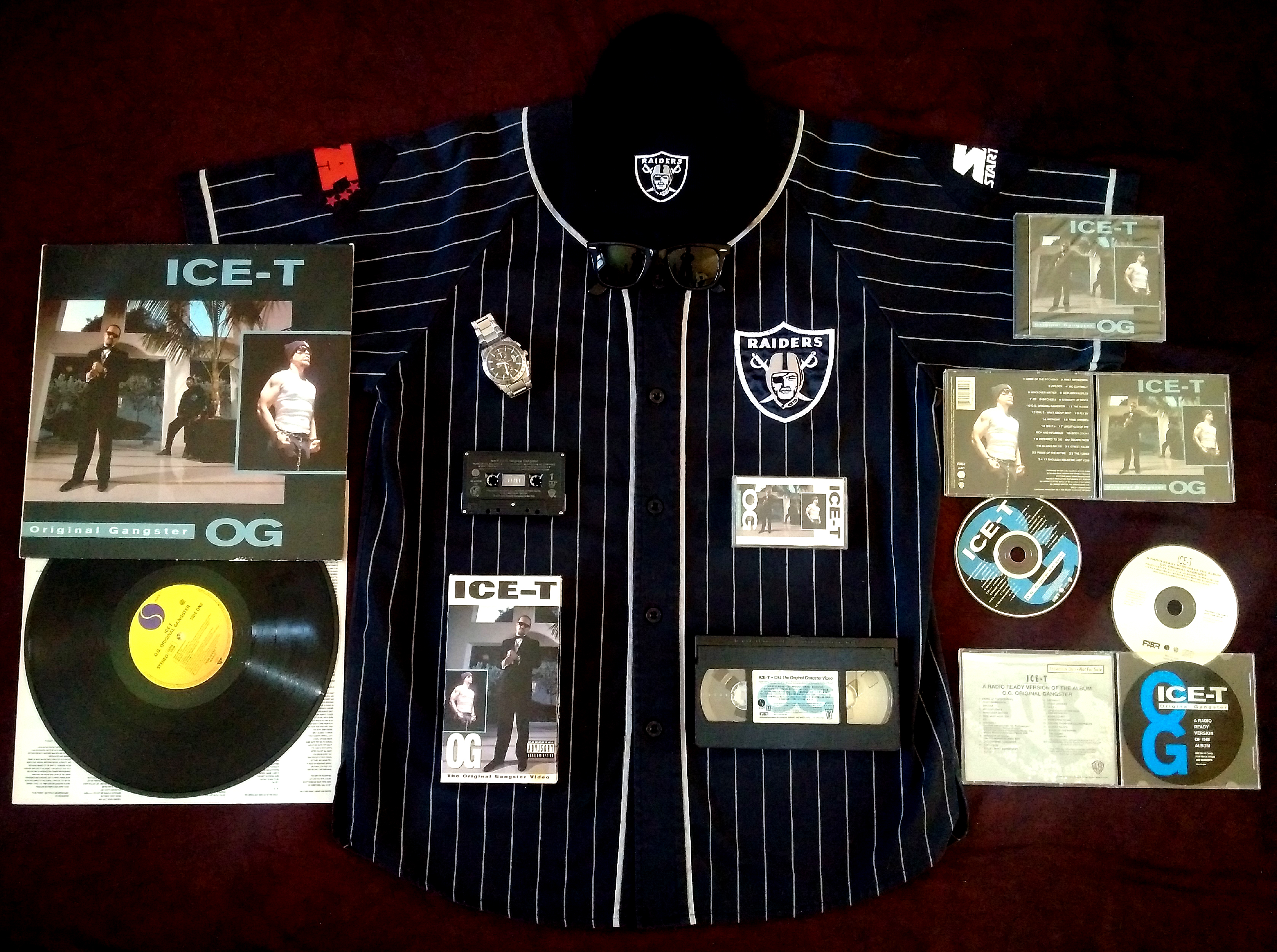 May 14, 1991 - 2021: 30 years of: Original Gangster.

Say his name: Ice-Motherfuckin'-T the original gangster !!!

"Fly By" "Midnight" on Florence, turn right by "The House" where lives "The Rich And Infamous". Ice is the ultimate "M.V.P.", rap's motherfuckin' valuable playa. His fourth record goes RIAA-certified Gold ...not a mere "Mic Contract" but a real "Street Killer".

Ice shakes the foundations and even brings in the thrashmetal-genre AKA ghettometal with the "Body Count" track, a "First Impression" of the other oncoming motherfuckin' freight-train onslaught.

Ice is "Prepared To Die" for being a "Straight Up Nigga". Simultaneously promoting the hit movie "New Jack City", in 1991 Ice was on top and was the real motherfuckin' "New Jack Hustler". Page "Ed" and pick-up some "Fried Chicken" for the Rhyme Syndicate crew.

Ice is the game and Ice is motherfuckin' stronger then ever ...told ya "You Shoulda Killed Him Last Year".

*
Original Gangster = all the videos
https://www.youtube.com/watch?v=8uN_M371yZk&list=PLCcJk82P4MBmIGHrrGg-MpmR9dxS5eWo4
Original Gangster = full CD
https://www.youtube.com/watch?v=VqAR2nSU_LQ&list=PL59Fvqq26cEinBXCSLeij3lgYjs7pmmJN
Body Count = video
https://www.youtube.com/watch?v=hhuBWW2DvZU
Live on Arsenio Hall in 1991
https://www.youtube.com/watch?v=DFvCVcknrBY
Live from the pen
https://www.youtube.com/watch?v=IviU-wiHmoA





March 11, 1993 - 2023: 30 years of: Home Invasion.

There's a new sheriff in town.

After BODY COUNT's nationwide man-hunt by law-enforcement, Ice-T splits with Warner Brothers Records and went back deep in the hood's dark alleys. The underground is were the real shit lays. Now issued under his own Rhyme Syndicate Records, America's favorite cop-killer was about to break into another type of home invasion.

Attention ...at this moment you are now listening to Ice-T !

Ice prepares the assault with a "Warning" and breaks into "It's On", pure hardcore-hiphop from the Maestro himself. It's 1993 and the warfare is on full steam with "Ice M.F. T". Sure Bush, Clinton and the FBI can slow him down, but you can never stop the message ...this "Home Invasion" crushes your pussy pale white-picket fence utopia.

The bottom-end vibrates to the rhythm of the "G Style" while behind the facade, the biz is still running as our hero is "Addicted To Danger". The hardcore effect is raw on the realistic "Race War", the lady-lovin' "Hit The Fan" and lady-hustlin' classic "99 Problems". Kicking ass and taking names, yet "Ain't A Damn Thing Changed" motherfuckers !

Following Ice's 1991 red hot Original Gangster CD, Home Invasion is a revenge / return to form and a roots-embracing venture into this new brutal post-Rodney King reality, of the now common gangsta-rap movement. RIAA-certified Gold, look in the shiny mirror and open yourself to the mind invasion.

Spreading his wings into movie-appearances and television, Ice-T would later release the gfunk gang-bangin' fiesta of 1996's VI: Return Of The Real CD.

"Take the tape out now ...this is not a pop album."

*
That's How I'm Livin' = video
https://www.youtube.com/watch?v=cHnJRIpkfgg
I Ain't New Ta This = video
https://www.youtube.com/watch?v=UANDWjujwyQ
Gotta Lotta Love = video
https://www.youtube.com/watch?v=Fc7A1DT8P7o
Home Invasion = full CD
https://www.youtube.com/watch?v=GD9Aj8seanA&list=OLAK5uy_lkVYEJPF_anu07Zx6xdB10jDGObYbbjtA
Interview and performance on Arsenio Hall in 1993
https://www.youtube.com/watch?v=ZrF8ugVtmDw



more Ice-T:


Artistes non-Heavy-Metal
&


BODY COUNT
&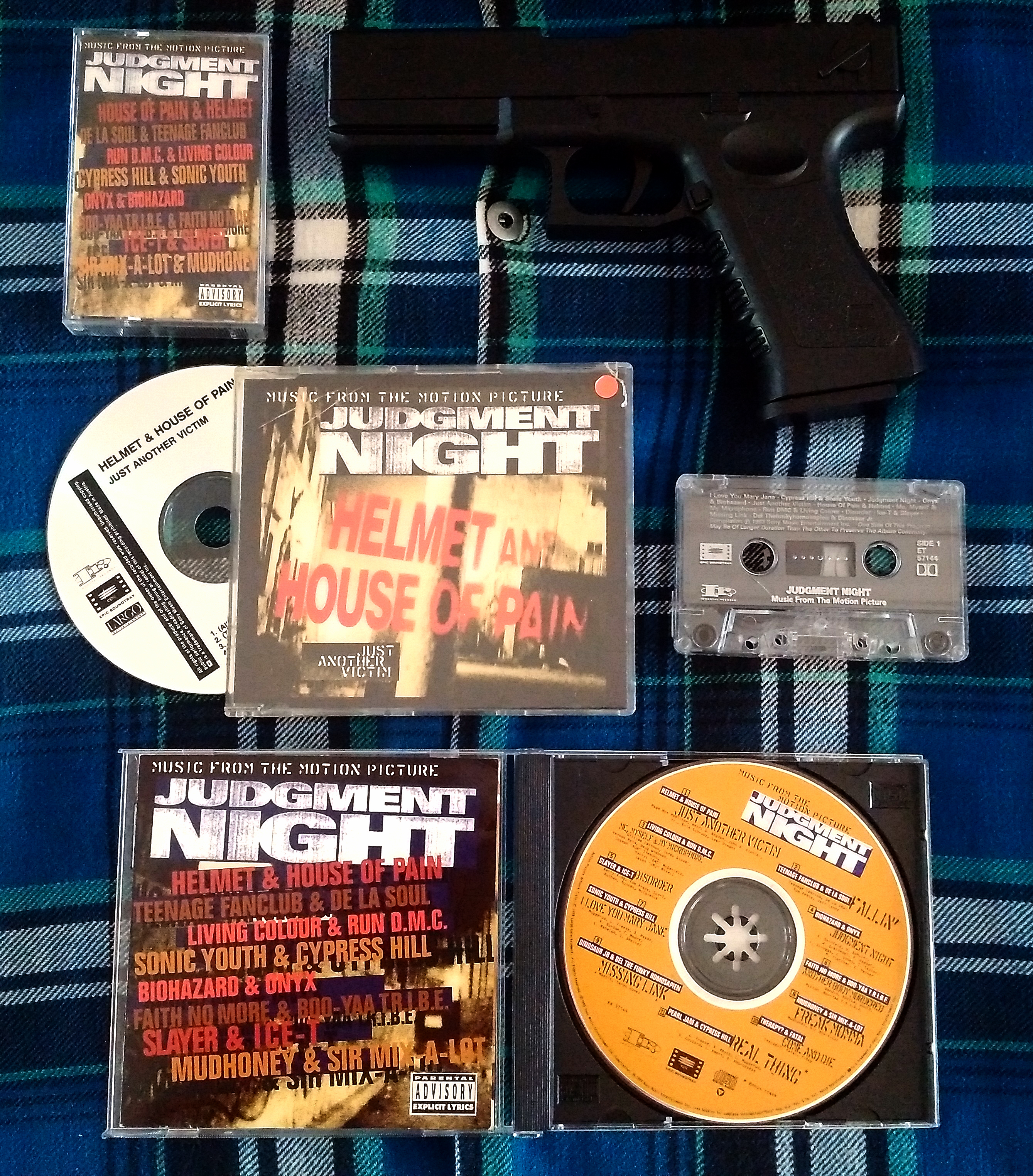 Judgment Night
INDEX
helterskelter.ca
(c) (p) 2017-2023 helterskelter.ca. All Rights Reserved. Tous Droits Réservés.