SAMHAIN
1984 - Initium.
1986 - November-Coming-Fire.
more SAMHAIN.
way more Helter Skelter.


Was there a future for Glenn Danzig after the MISFITS ?
The answer is a 35+ year career, yes !

From the ashes of THE MISFITS arises the black-sheep of the family: SAMHAIN, a dark voyage inside heavyrock, horror and in-your-face punk attitude.

1984's debut LP Initium is all goth and evil punk-rock and was one of the darkest record at the time. Remember there was no deathmetal, no blackmetal and thrashmetal was still in it's infancy ...yet SAMHAIN influenced them all. Glenn kept things moving, a short-term project as two LPs and one EP were released in 2 years and once again in true DIY fashion ...when record-labels don't listen, you release it yourself.

A vast thick black cloud overheads us with the eerie "Initium" intro and then "Samhain" bursts-off like a massive brass-knuckle punch. The mosh-pit favorite "All Murder, All Guts, All Fun" is just that, a fist banging-mania that will lead you to a bloody-nose. "Horror Biz" is a thrashier reprise of the MISFITS-classic "Horror Business" where both skin-heads and punks collide into a full testosterone-brawl, while "He-Who-Can-Not-Be-Named" brings East-Coast hardcore-punk into blackness for a 1:38sec of pure thrash / mosh Armageddon. The mid-paced "Macabre" pounds you into submission and Glenn's gigantic baritone voice is put to the test on the album's final epic track "Archangel"

After the classic 1986 November-Coming-Fire LP, numerous personnel changes and musical experimentations, the band would go on to be signed to Def Jam Records and release the blues-heavyrock Danzig LP under the DANZIG moniker in 1988 to a crowded hardrock / heavymetal scene.

Pivotal influence on the to-be world's biggest metal band METALLICA, the Glenn/MISFITS/SAMHAIN attitude is all over the band. Bassist Cliff Burton even has the MISFITS crimson-ghost head tattooed on his right arm.

Although, the man in black started with the Caiafa-brothers, it really was with the SAMHAIN project that the man in black became the man in black, the dark-rock God, the entity known as: Glenn Danzig !

*
Initium = full LP
https://www.youtube.com/watch?v=bl7A83KZehM
Live in 1984
https://www.youtube.com/watch?v=5wNoraZmQn8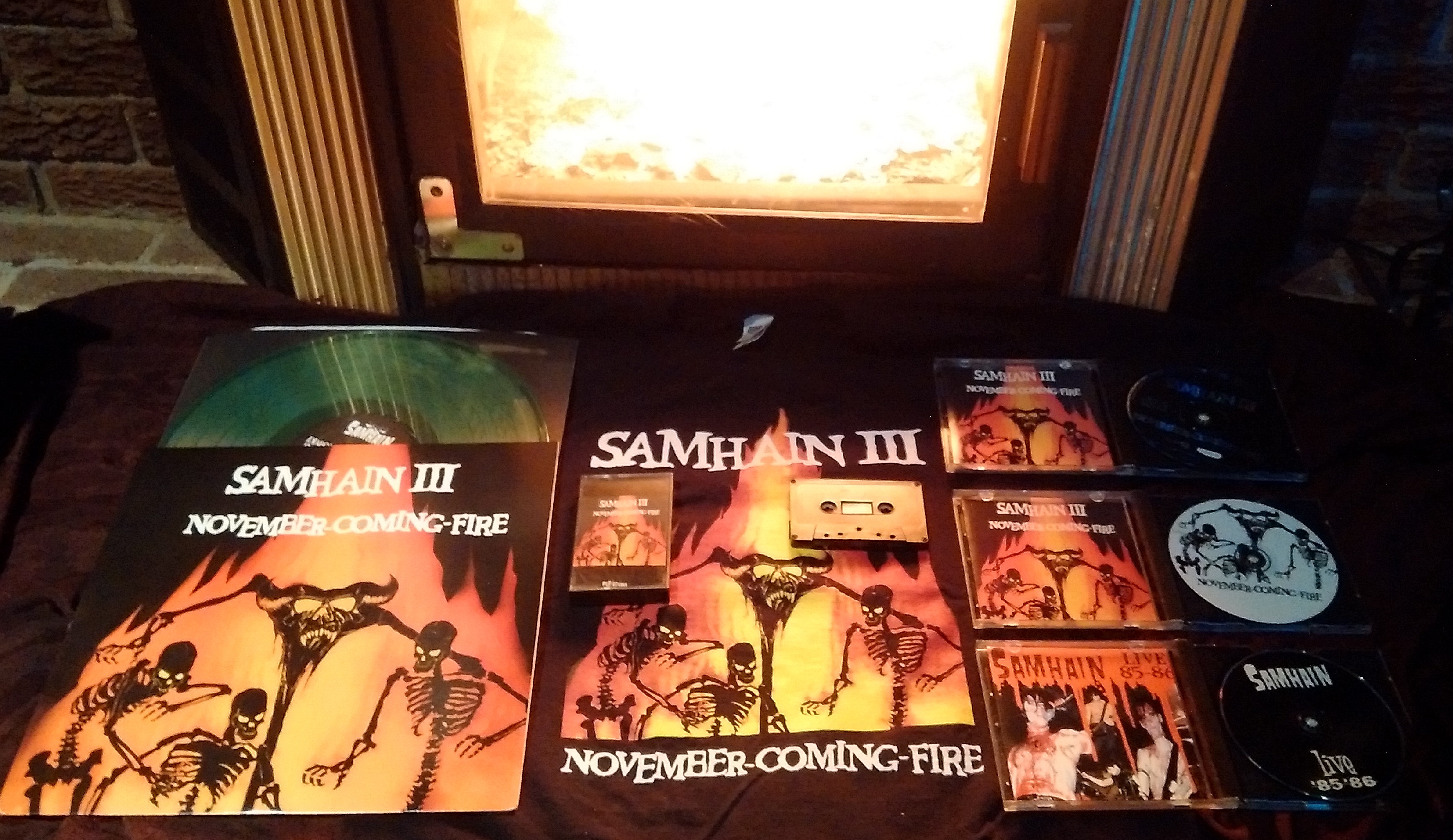 February 1986 - 2021: 35 years of: November-Coming-Fire.

35 years of pure horror.

The God-father of punk brings us power-punch #1 in 1984's Initium LP followed by 1985's Unholy Passion EP ...and now: everybody dies ! Glenn Danzig's horror show(biz) SAMHAIN uplifts the underground to new darks. Mosh-music, street-attitude and bloody-knuckles, lit it up and open The Gates to power-punch #3: 1986's November-Coming-Fire LP.

Darkness reigns on the "Diabolos '88" intro and then "In My Grip" blasts aloud in the most abrasive ways. The voice of Lucifuge AKA Elvis, is trusted on "To Walk The Night", a musical morbid tale, while both thrash tornados in "Kiss Of Steel" and "Let The Day Begin" are both a lesson in violence.

Glenn's main attribute, his 4-scale baritone growl explodes on the massive "Mother Of Mercy" and the deadly "Halloween II", a sequel to the MISFITS-track of the same name.

The 1986 scene was made of extremes of thrashmetal and speedmetal rabies, yet all of these players got a kickstart from the MISFITS and later SAMHAIN. Sadly, there would not be a SAMHAIN IV as lineup changes would ultimately morph the band into the now iconic bluesmetal powerhouse, the band-who-can-not-be-named: DANZIG !

*
November-Coming-Fire = full LP
https://www.youtube.com/watch?v=Yif6M-Sq26A&list=PLkTGErF4Gi_1XT9nTR4NwHJoE2quyrwEO
Live in NYC in 1986
https://www.youtube.com/watch?v=5ye2salJ9HY



more SAMHAIN: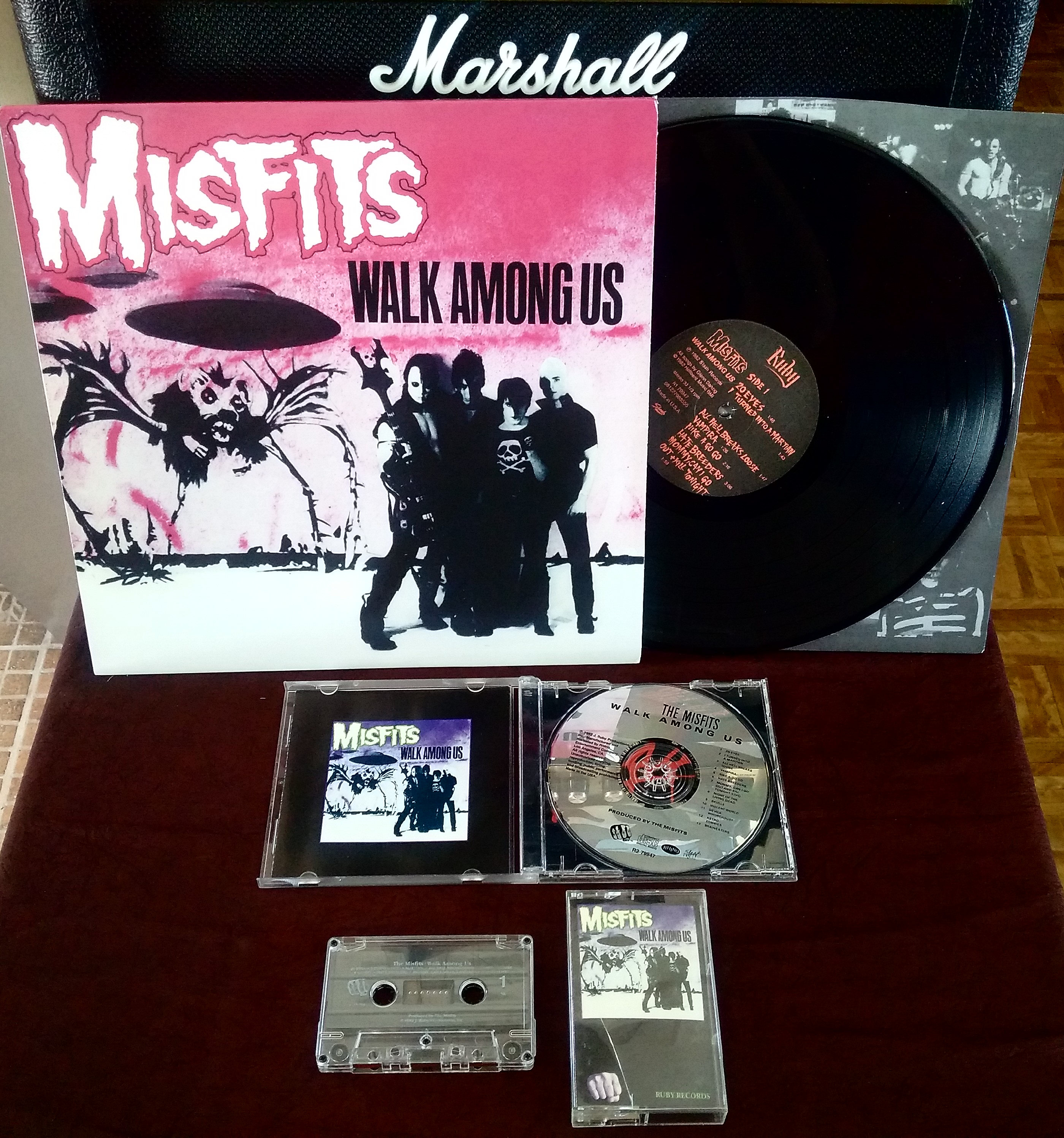 MISFITS
&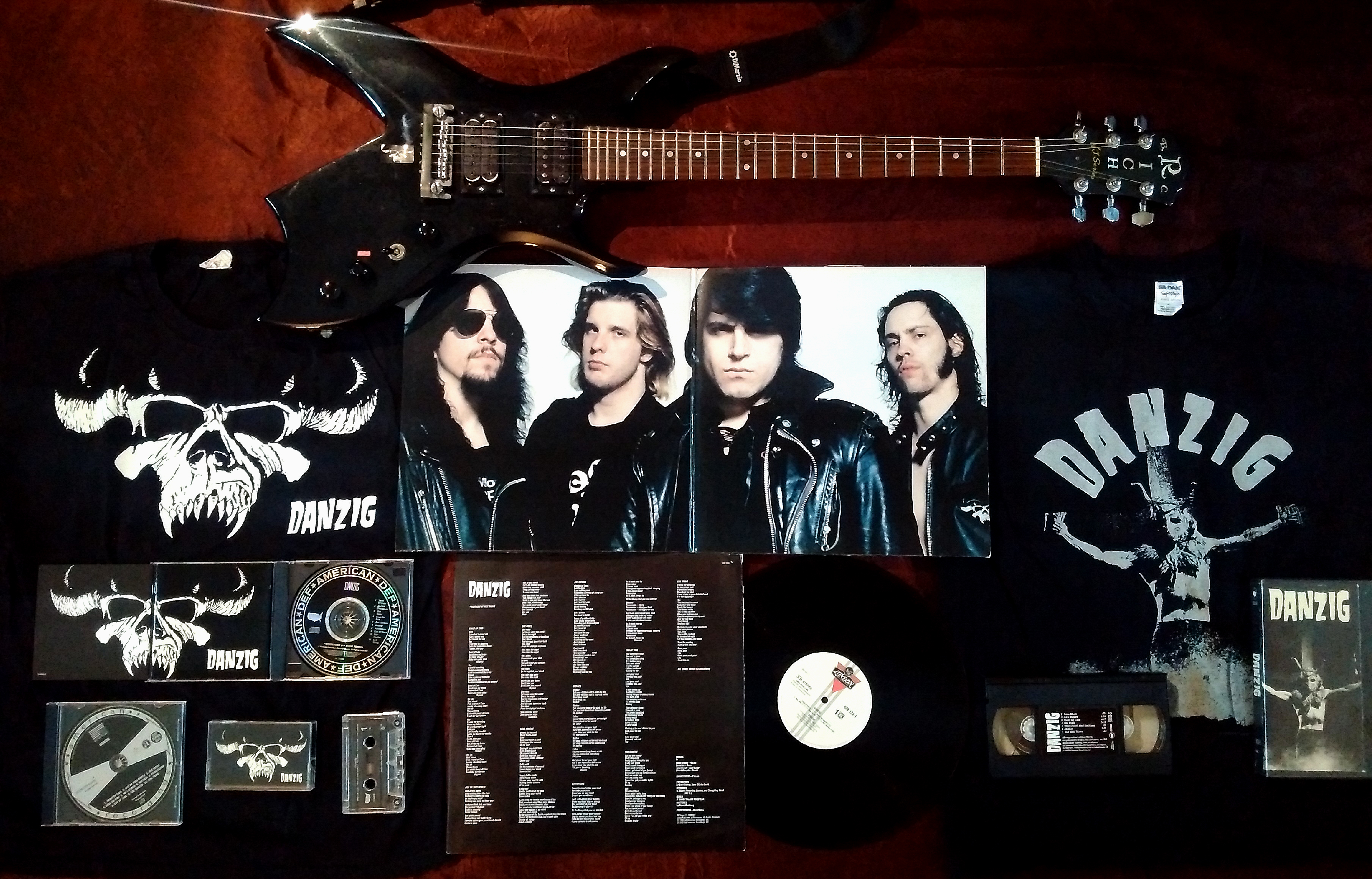 DANZIG
&


DANZIG
INDEX
helterskelter.ca
(c) (p) 2017-2021 helterskelter.ca. All Rights Reserved. Tous Droits Réservés.