BRUTAL TRUTH
more BRUTAL TRUTH.
way more Helter Skelter.


September 1992 - 2022: 30 years of: Extreme Conditions Demand Extreme Responses.

Hail Danny Lilker.

Metal God bassist from ex-ANTHRAX, S.O.D. and NUCLEAR ASSAULT ...it was now game over. This new entity is America's answer to 1990's NAPALM DEATH ...from Rochester New-York, here's the hyperactive debut from BRUTAL TRUTH. A new outlook on extremes.

The bush-fire ignites with the fast paced "Birth Of Ignorance" and "Stench Of Prophet" blast. More thrash riffing attacks on "Denial Of Existence" and the riff-o-rama of "Wilt". The doomy sand-pit of the 5:58sec "Time" is an odd power-tool supported take, while the gruesome "Walking Corpse" and social awareness of "Anti-Homophobe" crushes with deathgrind stamina.

Blink and you'll miss it, the Guinness Book Of Records nominee for the 0:04sec burst for "Collateral Damage" did get MTV airplay. Religion, economy, politics, racism, corporate greed and warfare are all elements denounced via the band's brutal view of the truth.

The Perpetual Conversion MCD features the experimental / industrial "Perpetual Larceny" and a heavyrock reprise of heavyrock's heavyweight: "Lord Of This World" by BLACK SABBATH.

Released on the farm of grindcore: Earache Records, the CD is a 40min explosion into the sounds of the grindcore kingdom. Sadly in genre-crashing 1992, the grind-signature was not en vogue, versus the red hot Tampa and Stockholm scenes ...even England's CARCASS were now sporting the melodic-deathmetal flair.

Their subsequent full-lenght releases would dwell more into the crust subgenre, starting with 1994's Need To Control CD.

"Progress ...is our most important product." - the General Electric Company 1958

*
Ill-neglect = video
https://www.youtube.com/watch?v=vuzb11rM74k
Collateral Damage = video
https://www.youtube.com/watch?v=t-diCM69_rA
Extreme Conditions Demand Extreme Responses = full CD
https://www.youtube.com/watch?v=UXqZtWMs-Q8&list=OLAK5uy_lPTdyqb30HTgctUrvji2ZMhTb3jM9wdvg
Interview in 1992
https://www.youtube.com/watch?v=zRicrkGmH0w
Live in Maryland in 1993
https://www.youtube.com/watch?v=VPpaUv9AzIM




more BRUTAL TRUTH:


S.O.D.
&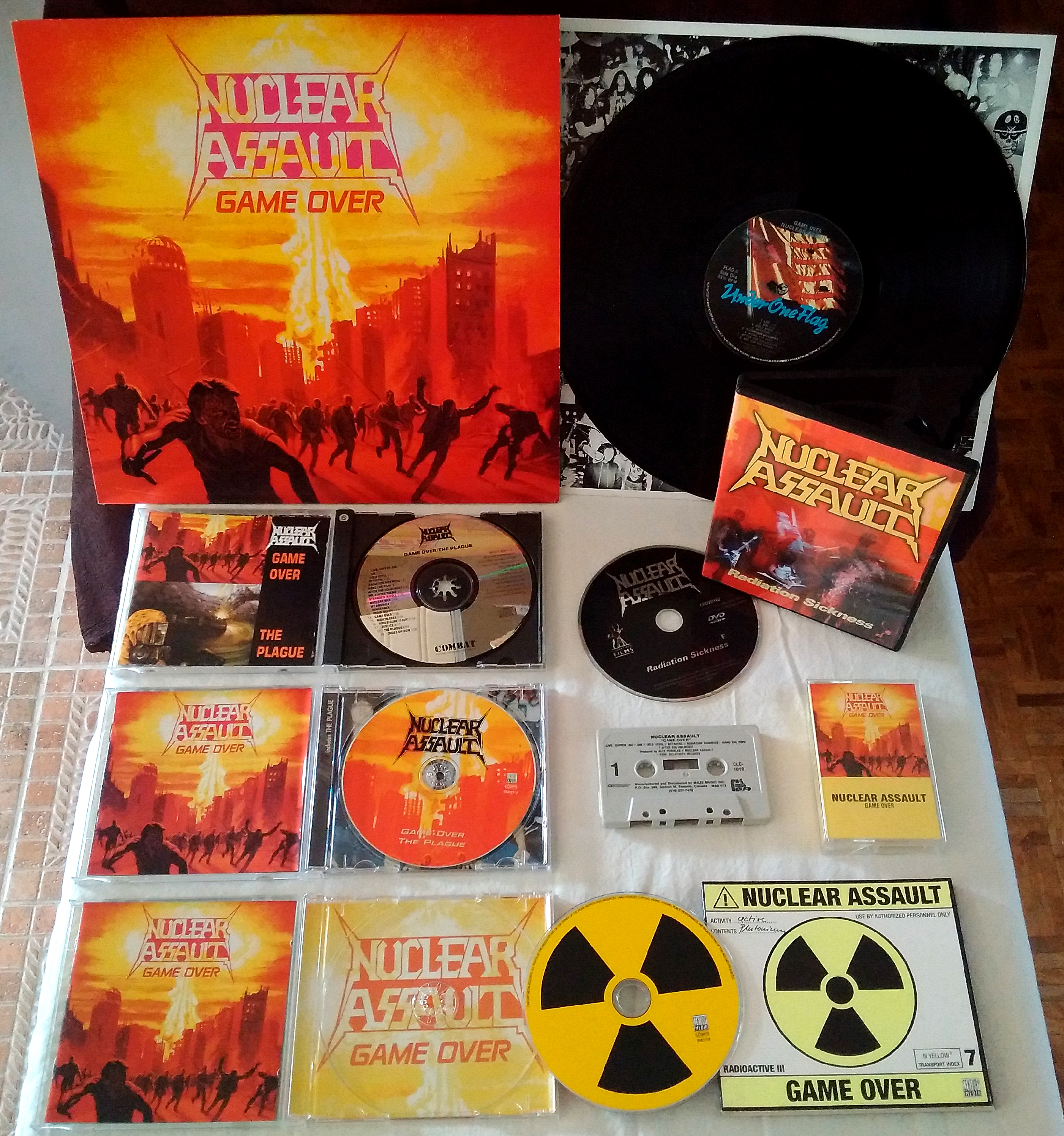 NUCLEAR ASSAULT
&


Campaign For Musical Destruction
INDEX
helterskelter.ca
(c) (p) 2017-2022 helterskelter.ca. All Rights Reserved. Tous Droits Réservés.